Team Work Fencing – Busselton, WA
Fencing Contractor in Busselton, WA
Rural Fencing Solutions in Busselton
Fences aren't just for keeping out criminals. Sometimes they are needed to contain pets, divide properties or add visual appeal. In such cases, wooden fencing is often ideal.
At Team Work Fencing Contractors, we offer timber fence varieties to suit a plethora of purposes and applications. Options include decorative picket fencing, rural fencing and brushwood fencing, to name just a few.
Want a custom feature or enhancement to bolster the look, security or practicality of your new fence?
Our fencing contractors in Busselton can accommodate you with gates, toppings, cladding, additional panels and materials, razor wire coils or any other feature you might need.
What's more, all installations are performed quickly and professionally employing environmentally friendly best practices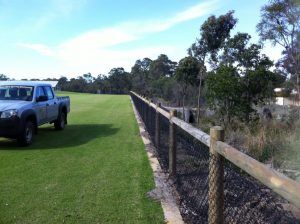 Click Here to View More Fence Products:
Areas Serviced in Western Australia