Gothic Scalloped PVC Fence
Gothic Scalloped PVC Picket Fencing for Perth Homes
Want to embrace a distinctive style for your outdoor space? Gothic scalloped PVC picket fence is a great way to add a touch of colonial elegance and visual flair while creating a functional barrier. Characterised by its classic scallop shape, this fence style has successive descending and ascending pickets that dip in the middle and rise towards the posts. Team Work Fencing supply and install durable, low-maintenance scalloped PVC picket fencing across Perth, Bunbury and the South West. PVC is a fantastic alternative to wood for creating that sophisticated white picket fence look without worrying about repeated painting or damage from rot or termites.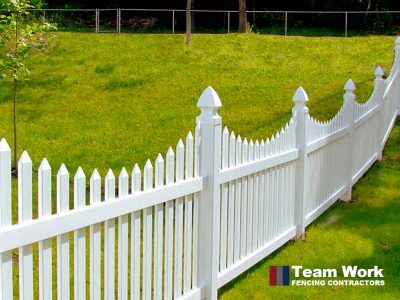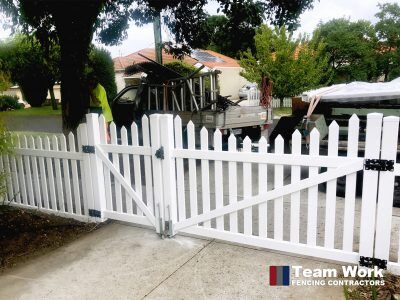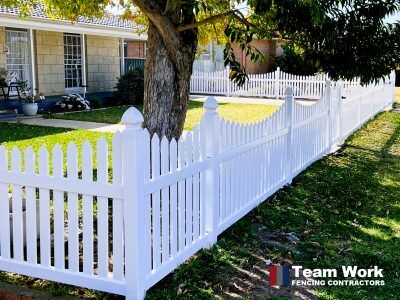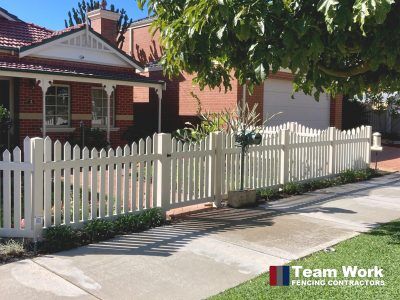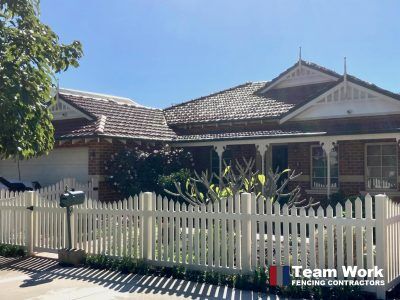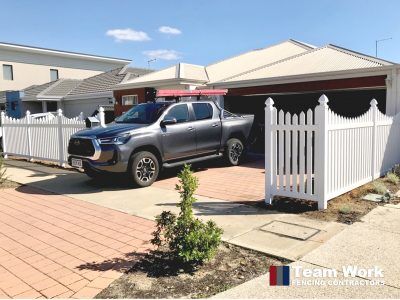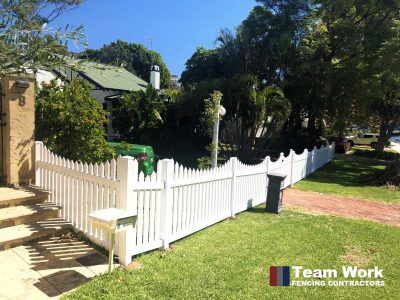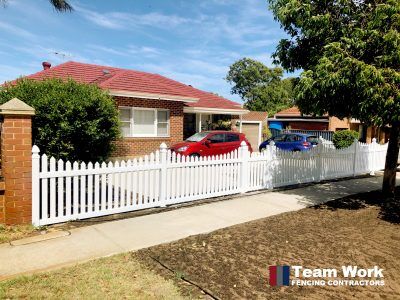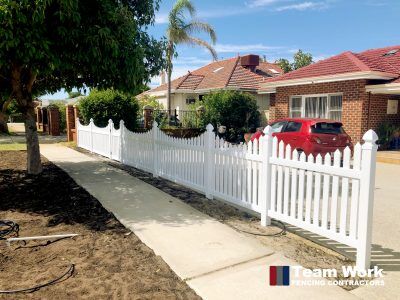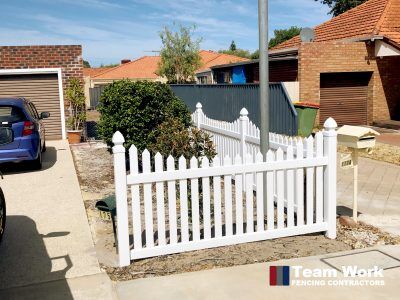 Why Choose PVC Picket Fencing?
Scalloped PVC picket fencing works well for areas that don't require complete privacy but could use a decorative visual barrier, like at your front property line or in your garden. There are many reasons to consider choosing PVC over wood for your scalloped picket fence, including:
White wooden picket fences look great, but you must commit to regular sanding and repainting to keep them looking their best. PVC won't require any repainting, which means you'll save time and money on this type of maintenance in the future.
PVC fencing won't rot or rust and comes backed with a 30-year warranty for your peace of mind.
Unlike wood, a white PVC picket fence isn't susceptible to termite damage, meaning there's no need to keep on top of termite treatments.
Even if your PVC fence costs a little more upfront than timber, its highly durable nature means you're likely to spend less on maintenance costs in years to come.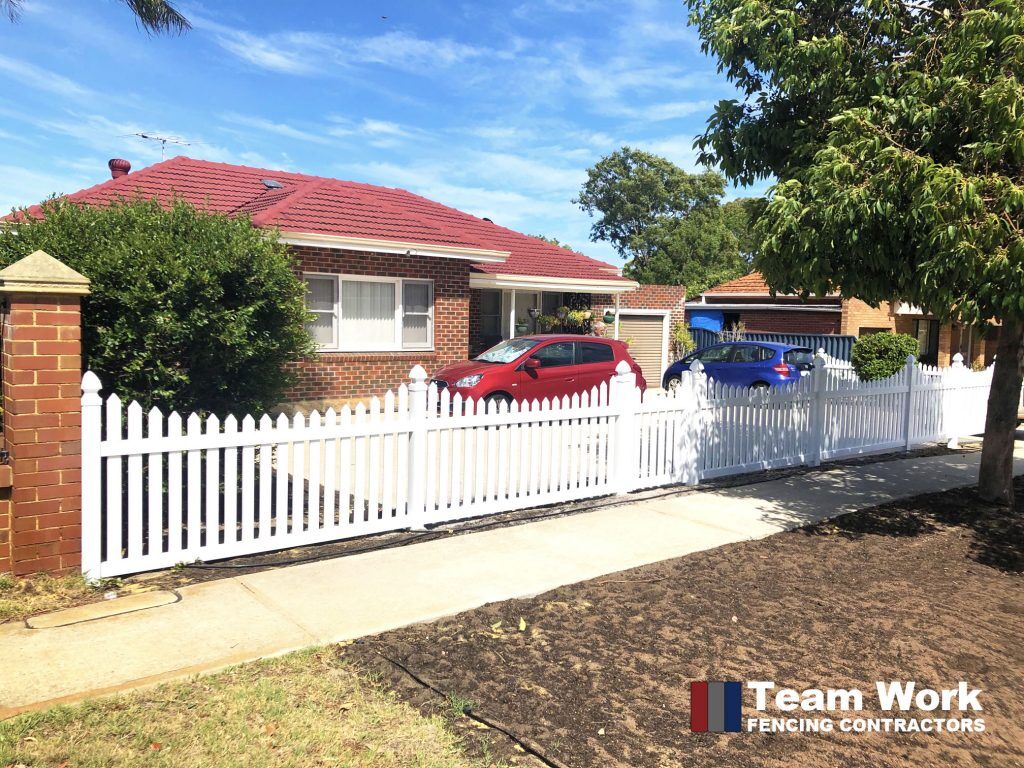 How Much Does Gothic Scalloped PVC Picket Fencing Cost?
Prices start at $140 per lineal meter fully installed by our fencing contractors.
Buy DIY PVC Picket Fence Panels Online
Looking to buy PVC picket fence panels to install yourself? Taking the DIY route is a great way to save money, and you can purchase
scalloped PVC picket fence panels
directly from our online store. We strive to offer prompt delivery across Perth so you can get to work on your new fence ASAP. Local collection is also available. For delivery options outside Perth, please contact us. Our team of fencing specialists are here to answer your questions and provide advice to help you get started on your DIY fence installation. Call us on 08 9450 1626 or use our contact form to get in touch.
Add a Decorative Touch with a Scalloped PVC Fence
A gothic scalloped picket fence perfectly complements Federation-style homes and can add an element of classic elegance to more contemporary builds. Choosing a PVC picket fence will help you achieve a similar look to traditional painted wood pickets, but with fewer maintenance hassles in years to come. There's a reason why PVC is becoming one of our most popular fencing materials! We supply and install PVC picket fencing in Perth, Bunbury and the South West. Choose from various styles, including scalloped,
modern,
New English flat top and
Hamptons-style picket fences –
request a free estimate today.
Suburbs We Service in Perth