New English Flat PVC Fence
New English Flat Top Picket Fencing
If you love that classic white wooden picket fence look but are hesitant due to the high-maintenance nature of timber, our New England flat PVC picket fencing is a great alternative. It ticks all the boxes: it's aesthetically pleasing, durable and requires little maintenance. This flat-top style works well as a boundary fence or a landscaping feature to divide spaces within your garden.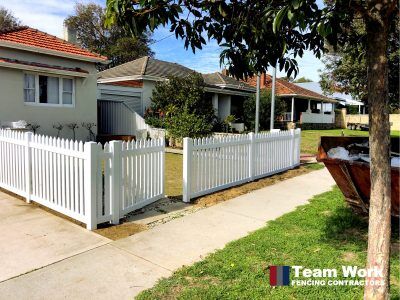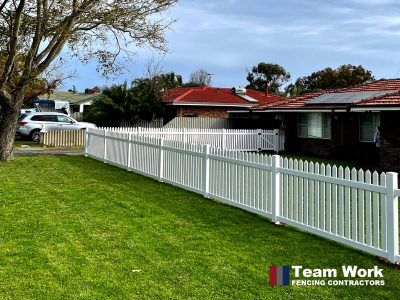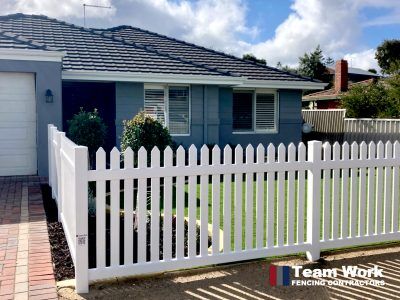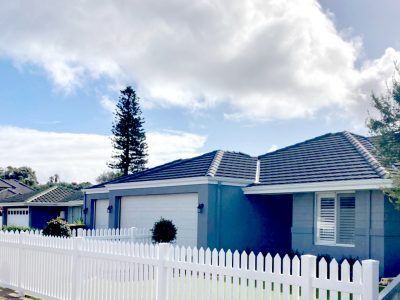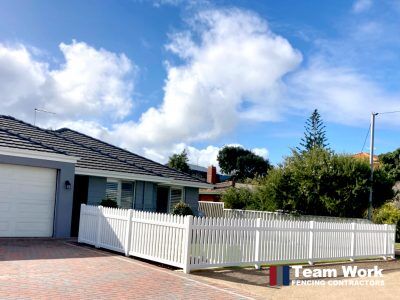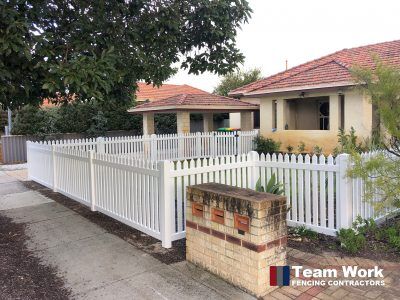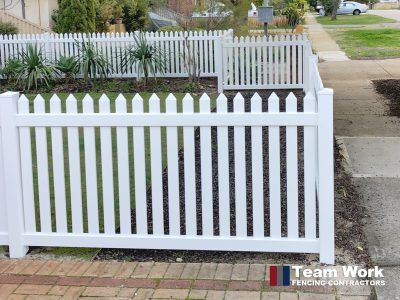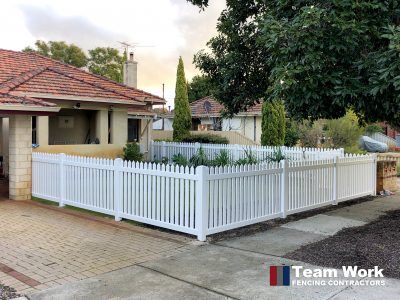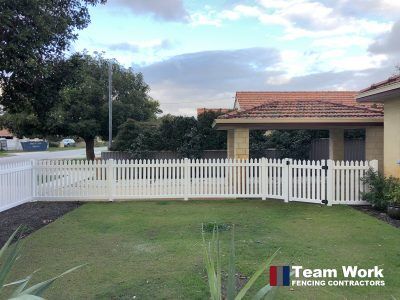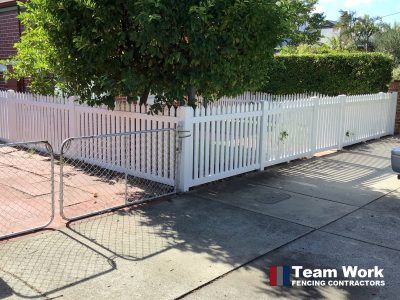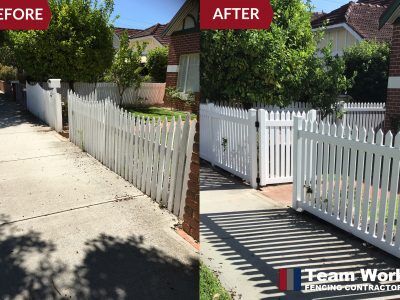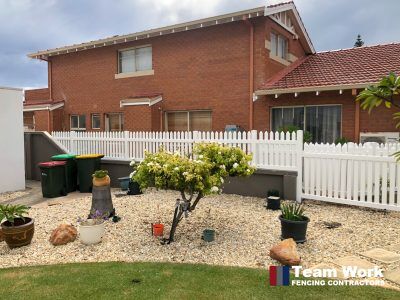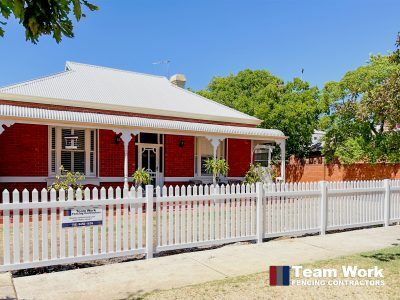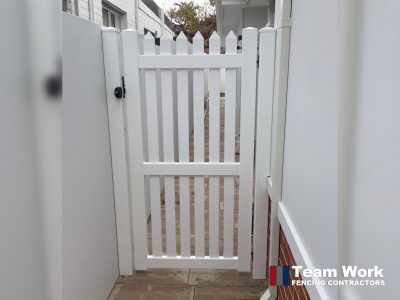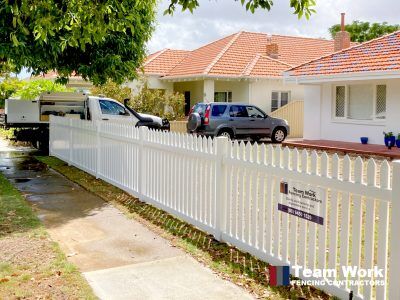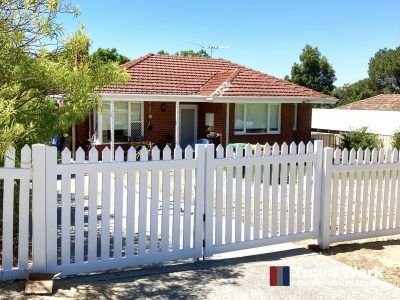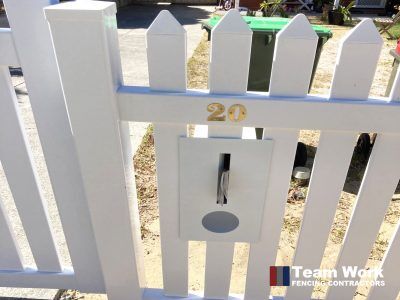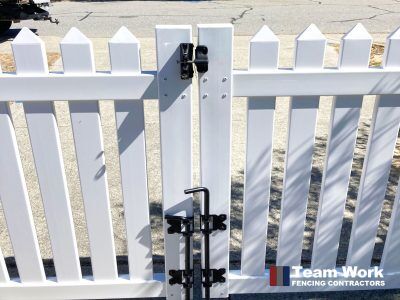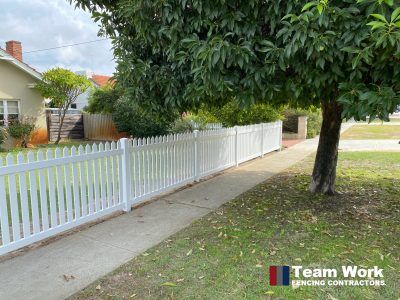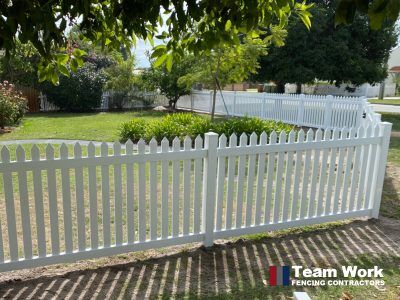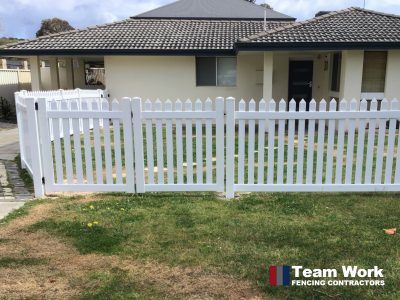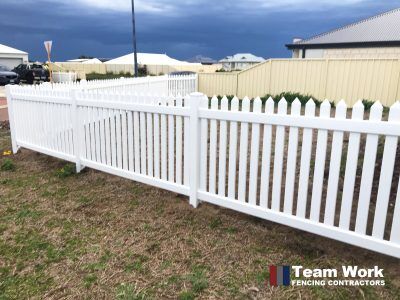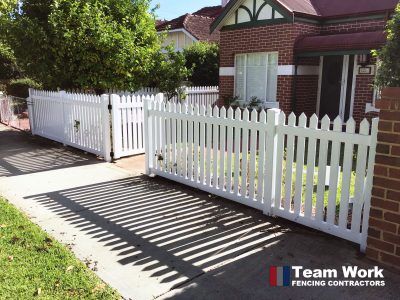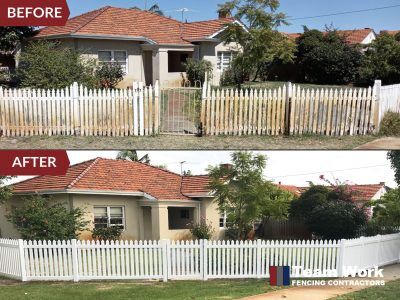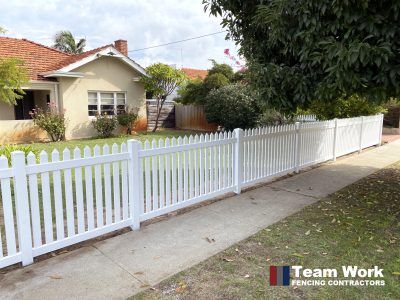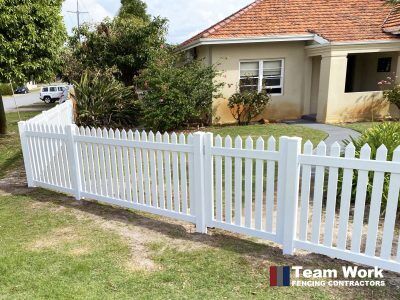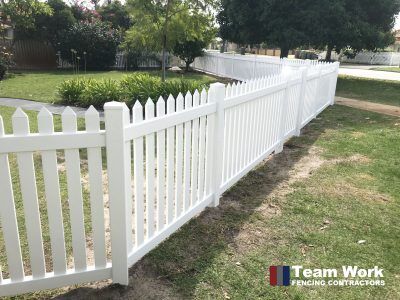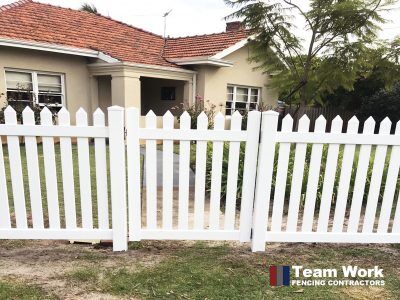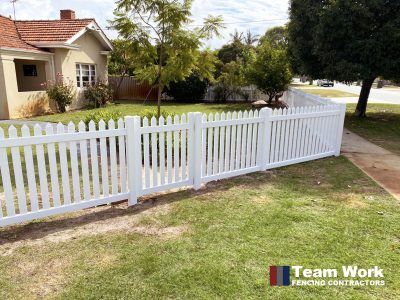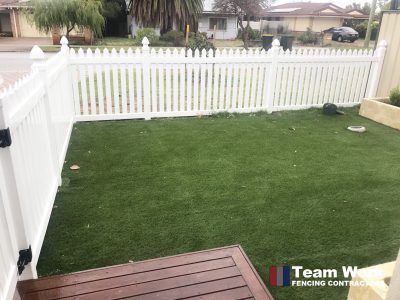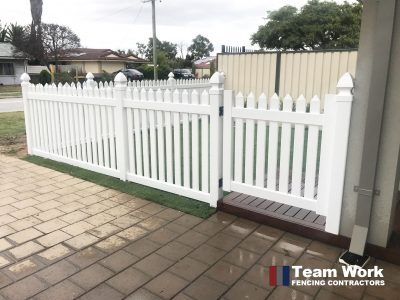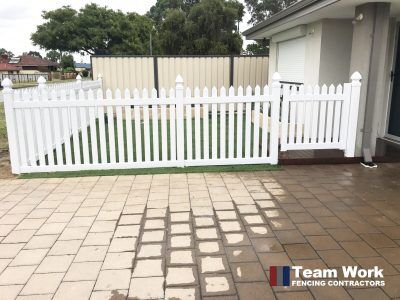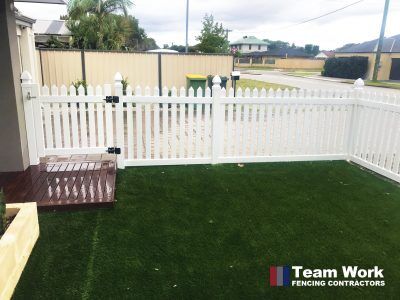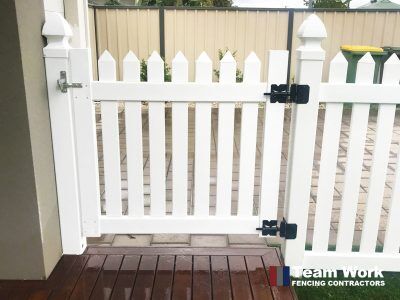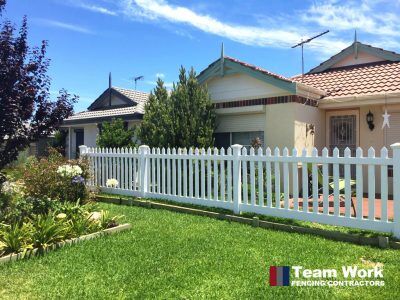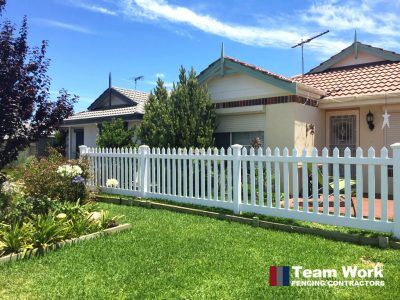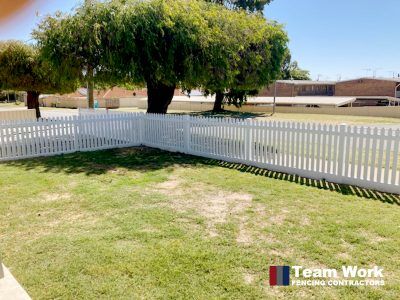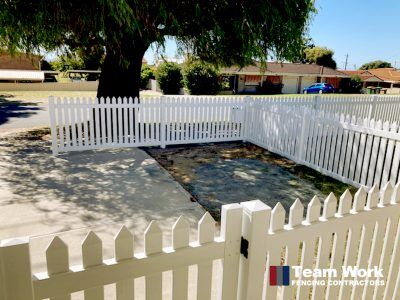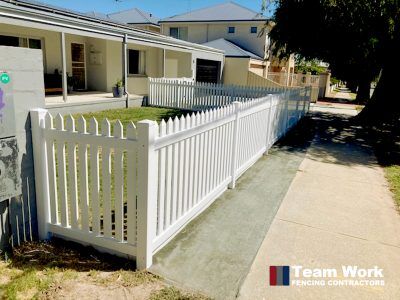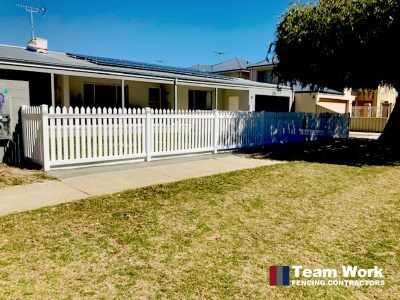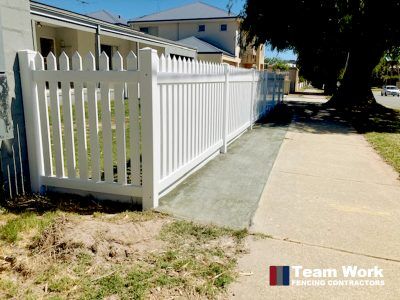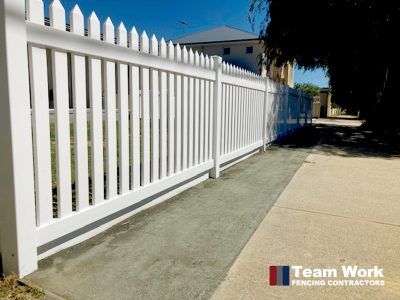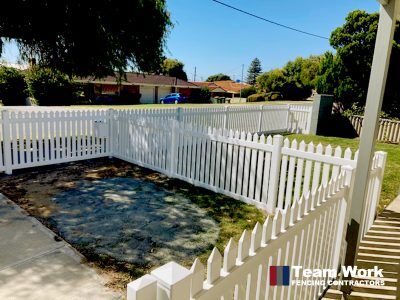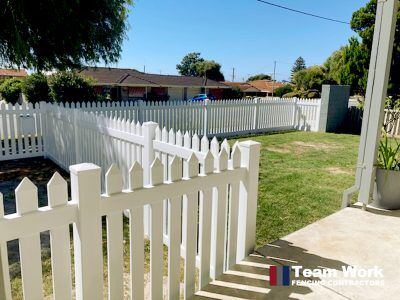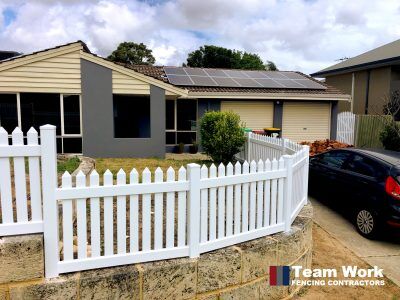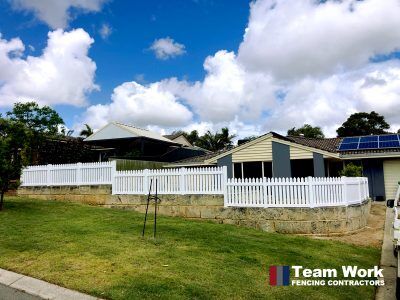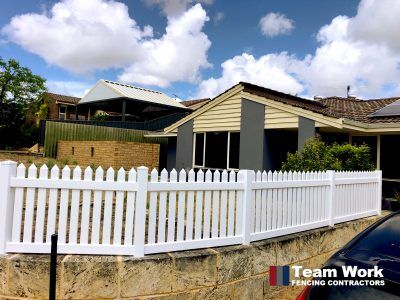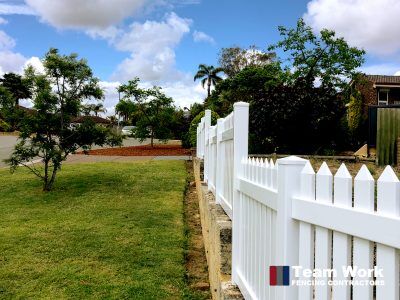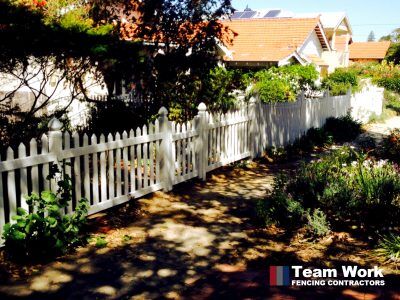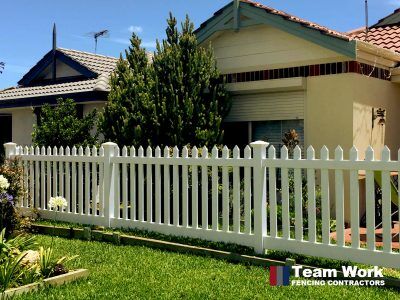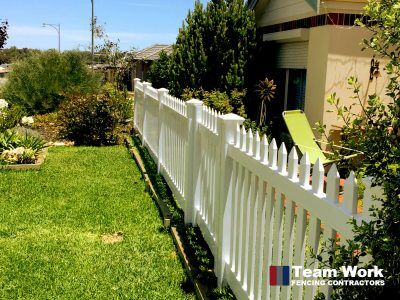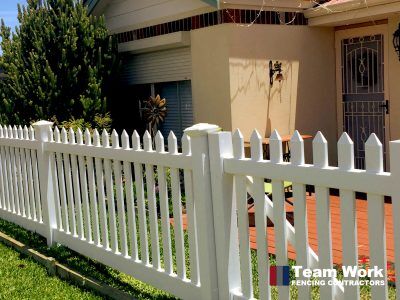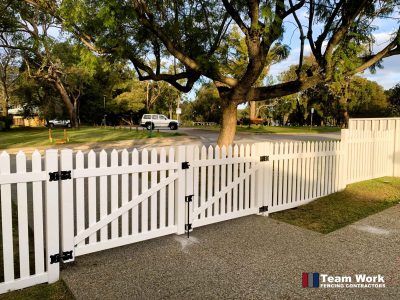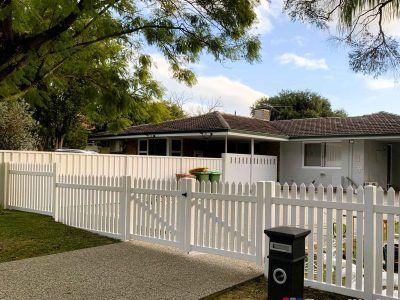 THE BENEFITS OF PVC PICKET FENCING
There's nothing quite like the look and feel of a New England picket fence. However, this timeless style has often been achieved with painted timber, which is prone to rot and termite damage and requires regular re-painting. The alternative? Durable, low-maintenance PVC. Here are some reasons why it's worth considering PVC for your picket fence.
ROT AND TERMITE RESISTANT
Unlike wood, PVC isn't susceptible to damage from rot and pests like termites. That means you won't need to worry about frequent termite treatments or replacing decayed pickets.
PVC picket fences have a similar upfront cost to wood, however, they have lower maintenance costs. We believe PVC fencing is an excellent long-term investment – we even back it with a 30-year warranty.
PVC offers the same elegance as painted wood, with fewer maintenance headaches. Unless damaged or stained, your PVC picket fence should only require an annual clean and occasional spot cleaning to maintain its appearance. A white PVC picket fence won't require regular sanding or painting, which is a considerable saving in the long run.
If you live in a coastal area, PVC is a great alternative to other metal fencing prone to rust. We guarantee that our PVC picket fencing will not rust for the product's lifetime.
The disadvantages of PVC fencing are minimal, but still worth noting:
It can be prone to damage from extreme weather and cracking upon impacts
Sold as packs so pickets can't be individually replaced, you may need to replace an entire panel if it becomes damaged, which can be more expensive. Speak to our team though as we usually have spare.
You should pay attention to mould, mildew and algae that develop on your PVC fence and remove it ASAP, as they can cause staining
PVC is not a natural material.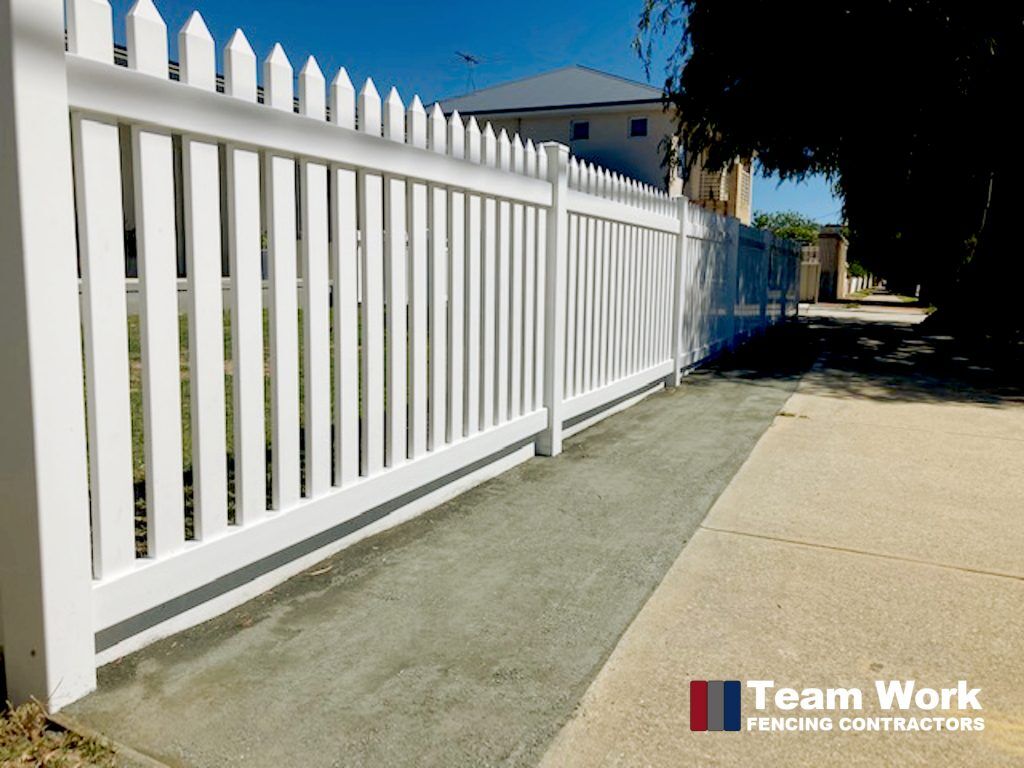 Traditional white PVC picket fencing and gate installation in Rockingham, Perth WA
Classic New English PVC picket fencing and gate installation in Rockingham, Perth WA
IS PVC FENCING CHEAPER THAN WOOD?
While both PVC and timber will have similar upfront costs, you'll likely spend more on maintaining a timber fence over its lifetime. Painted wood can be susceptible to termite damage, prone to splintering and rotting and requires regular sanding and painting. PVC, however, requires little ongoing maintenance – a good overall clean once a year and occasional spot cleaning are all it needs.

As a guide, New England style PVC picket fencing prices usually start at $130 per lineal metre. Please contact us for an accurate quote.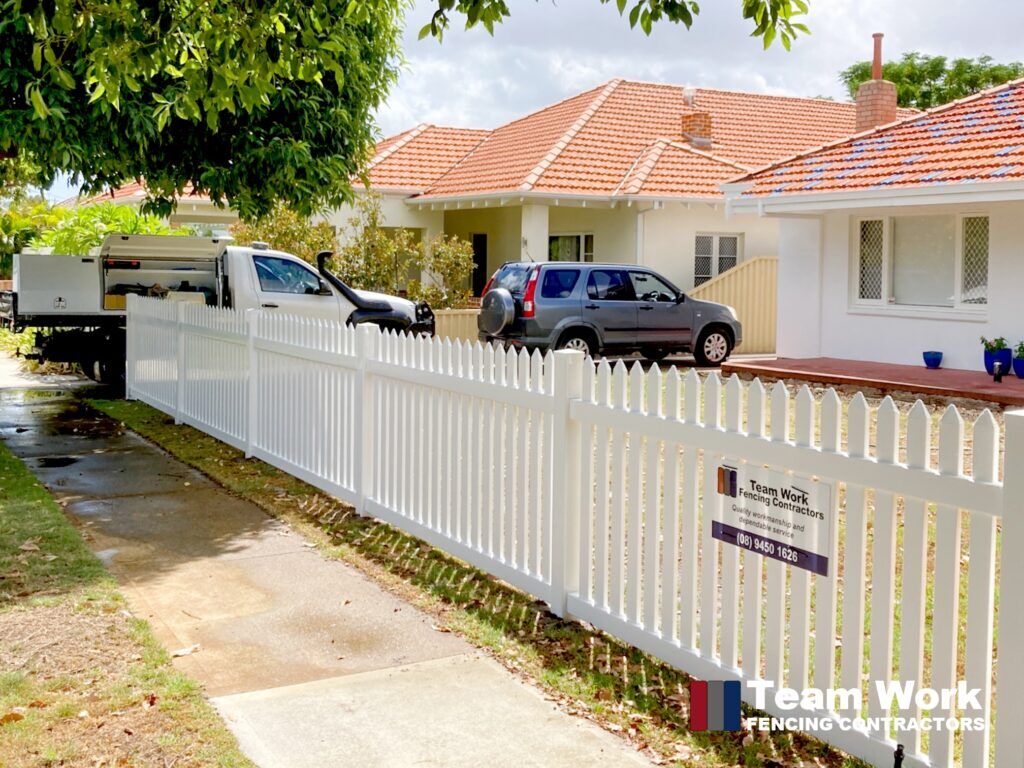 SAVE MONEY WITH DIY PVC PICKET FENCE PANELS
If you feel confident on the tools and want to save money on your PVC picket fence installation, consider taking the DIY approach. New England Flat PVC picket fence panels and other supplies are available in our online store, starting from $60 per metre.
Our team of fencing contractors are here to assist with professional advice to help along the way. Email us a copy of your sketched fence plan to get started, and we'll quote for the materials you'll need to make it happen. We offer local pickup or delivery across Perth metro, but if you live outside this area please contact us to see what delivery options are available.
PVC PICKET FENCING IN PERTH
Want to enhance your property with a classic New England picket fence? Team Work Fencing contractors provide timely and professional installations across Perth, Bunbury and the South West. Request a quote today or call us on (08) 9450 1626 to discuss your project with a friendly staff member.
Suburbs We Service in Perth