Concrete Panel & Post Retaining Walls in Perth
Retaining Walls in Perth, WA
Retaining walls serve a fundamental purpose on your property, especially if you live on sloped land or in a flood-prone area. Without a sturdy retaining wall, soil and debris might shift into areas they shouldn't and cause damage, or excessive water run-off might pool in the wrong places. Retaining walls may also make sloped terrain more functional and can be used to create a beautiful terraced effect in your garden.
Whether you need a retaining wall for functional or aesthetic purposes, a concrete panel and post retaining wall is a fantastic, cost-effective option. As their name suggests, they're made from two components: concrete panels fitted and held between two concrete posts. We supply and install concrete panel and post retaining walls in Perth, Bunbury and South West WA and use local, quality materials.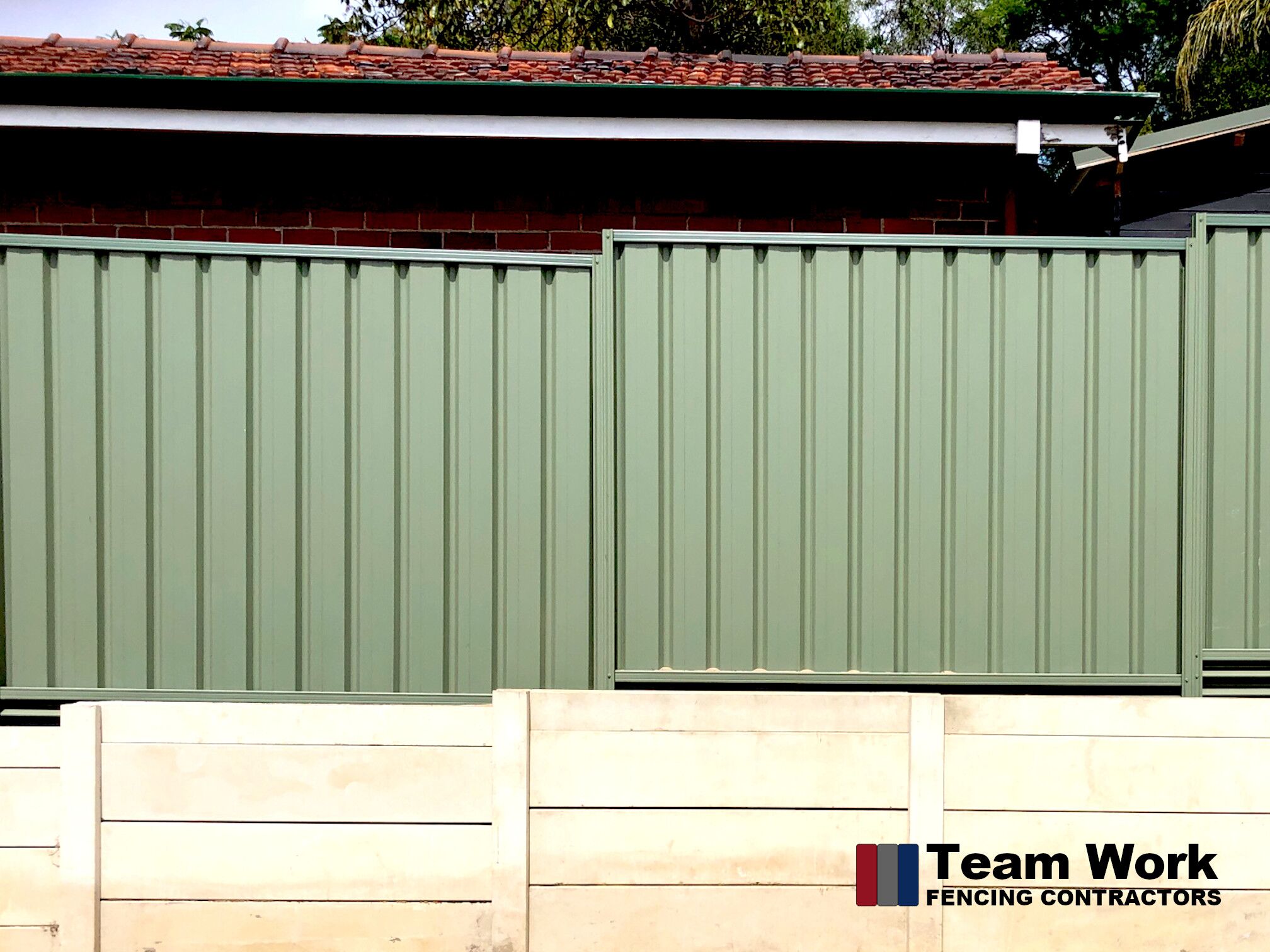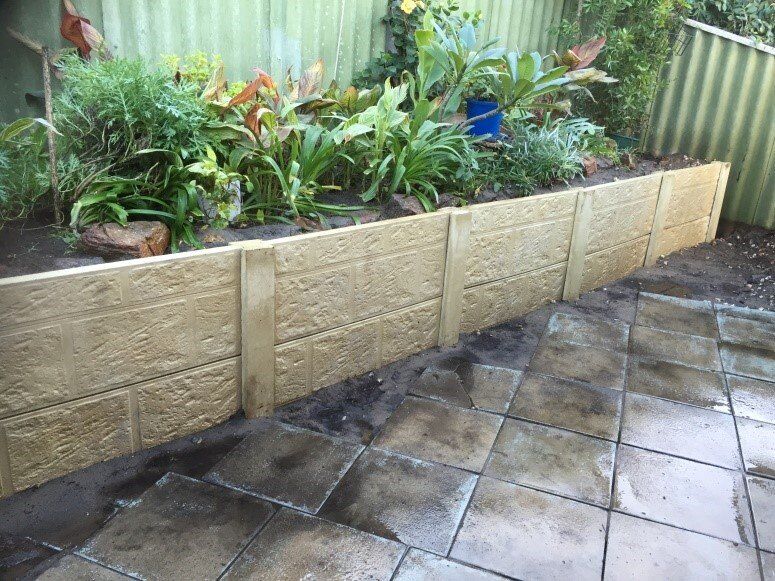 Why Choose a Concrete Panel Retaining Wall?
Prevent soil erosion and water run-off.
Concrete retaining walls help create level ground on sloped properties, which slows the flow of rainwater that can erode soil. This can help prevent water pooling in certain areas and may assist with maintaining appropriate water levels in your lawn or garden.
Concrete panel and post retaining walls are a solid yet economical choice and are usually cheaper than other options like limestone blocks or brick walls.
Concrete panel retaining walls are slimline and can be used as a visually appealing way to create terraced gardens. We stock panels in various colours and styles, including cream, cream limestone, grey and grey slate, so you can choose something that perfectly complements your outdoor space.
We install concrete panel and post retaining walls in Perth and beyond at heights up to 1.2 metres.
Are there any cons? While this type of retaining wall is remarkably strong, it is also very heavy and can easily chip, scratch or crack if not handled correctly. For this reason, installation should only be undertaken by a professional with access to the right machinery. If you're building a fence on top of your concrete panel retaining wall it may need to be offset from the boundary line, which can reduce space in your garden.
Perth Panel and Post Retaining Wall Prices
The good news is that concrete panel and post retaining walls are cost-effective, with our prices starting at just $145 per metre. Contact us for
no obligation quote.
today!
Choosing the Best Retaining Wall for Your Property
So, how do you know if a concrete panel and post retaining wall is the right option for your home and garden? As retaining walls are an important functional feature of your property, it's recommended to get expert advice from an engineer and/or builder, and have your retaining walls built by a professional. You may also need a permit or development approval from your local council, so we advise consulting with them before making any decisions about your new retaining wall.
Concrete Panel and Post Retaining Walls in Perth and Bunbury
Whether you need a functional retaining wall to combat soil erosion or want to enhance the look of your garden with terrace layers, a concrete post and panel retaining wall is a strong, reliable and economical solution.
Team Work Fencing install panel and post retaining walls in Perth, Bunbury and across South West WA, and we can also assist with installing various types of fencing on top of your retaining wall. Our experienced team are here to offer helpful advice and quality workmanship to bring your new retaining wall to life – request a quote today.
Click Here to View More Fence Photos:
Suburbs We Service in Perth