Looking to add an extra barrier of security to your property? Consider a sliding gate made with premium materials like
Colorbond
,
modern PVC vinyl
,
aluminium slats
or
aluminium or steel battens
. Our experienced team supply and install manual and electric sliding gates in Perth, Bunbury and South West WA. Whether you need a simple sliding gate for your driveway or a high-security motorised sliding gate for your busy commercial site, Team Work Fencing will create a custom solution to suit your needs.
Why Choose A SLIDING Gate?
Not only do sliding gates look great, they're an excellent way to enhance security and privacy at homes and commercial properties. A secure gate can help deter unwanted visitors and control who enters your property while blocking views from passers-by. Gates are also an essential safety consideration for keeping children and pets contained within your home or garden, especially if you live on a busy road.

So which is better, a sliding gate or a swing gate?
There are a few reasons to choose a sliding gate over a swinging gate, such as:

• If you have a particularly wide access point
• If you have sloping ground or a steep driveway
• If you have a verge entry that doesn't allow a swinging gate to open outwards
• If you want an automatic gate but have a lower budget (sliding gates are usually cheaper to automate)

It's important to note that not all properties are suited to having a sliding gate. For example, a swinging gate might be a better option if you have a narrow entry. Our experienced team can do a site visit to take accurate measurements and provide advice on the most suitable gate style for your space and budget.
MOTORISED Sliding Gates in Perth: Automation Options
Why not make life easier and install an electric sliding gate that allows you to enter or exit at the touch of a button? We'll help you find an automation solution that suits how you want to use your gate and fits your budget.

For most residential and commercial automatic sliding gates in Perth, we recommend Centsys motors. Various models are available to suit different applications, including the heavy-duty Centsys D10 motor to handle frequent use in commercial settings. The Centsys D5 SMART motor is our top pick for home driveway gates, with its enhanced security, safety features, and app connectivity.

Depending on your gate's location, you can have it hardwired to your mains power (with battery backup) or solar-powered.
How Much Does It Cost to Build A Sliding Gate in Perth?
The price of your sliding gate will depend on the materials you choose and whether you want a motorised sliding gate or one you can slide open manually. We've provided a rough price guide below, but please contact our team to schedule a site visit and measure to receive advice on the best gate for your property and accurate pricing.
Price for Manual Sliding Gates
Price for Motorised Sliding Gates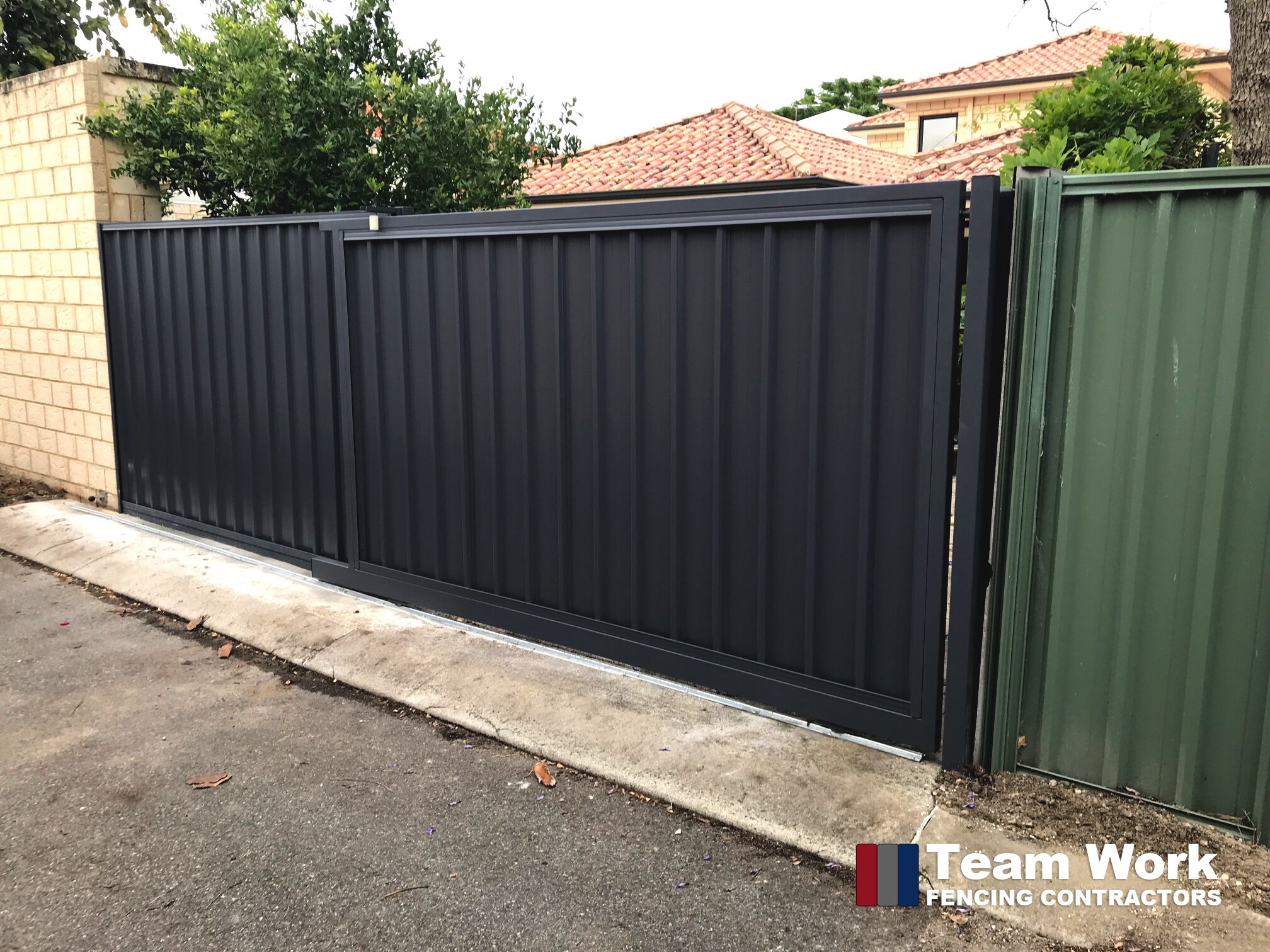 Colorbond Sliding Gate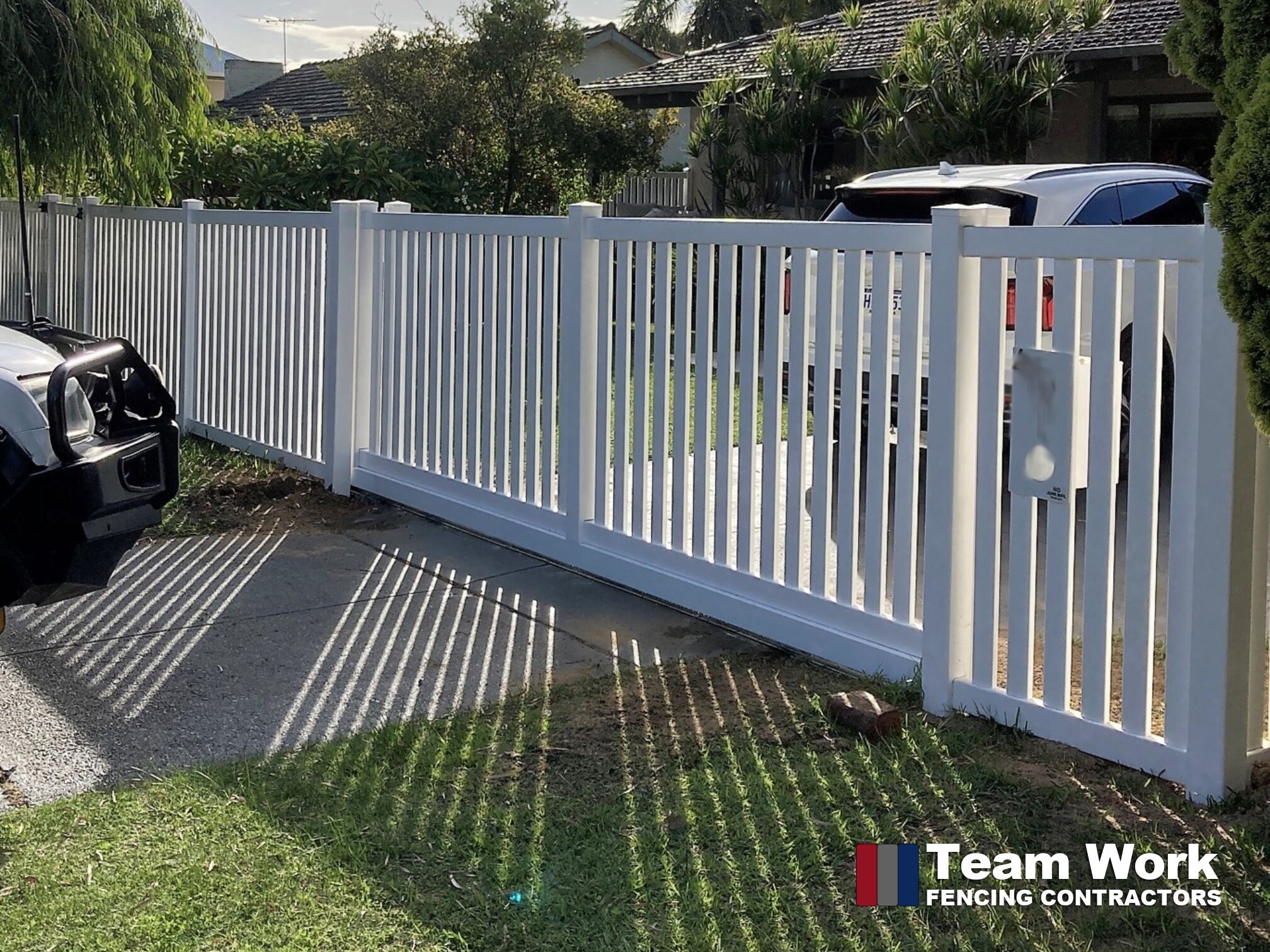 PVC Sliding Gate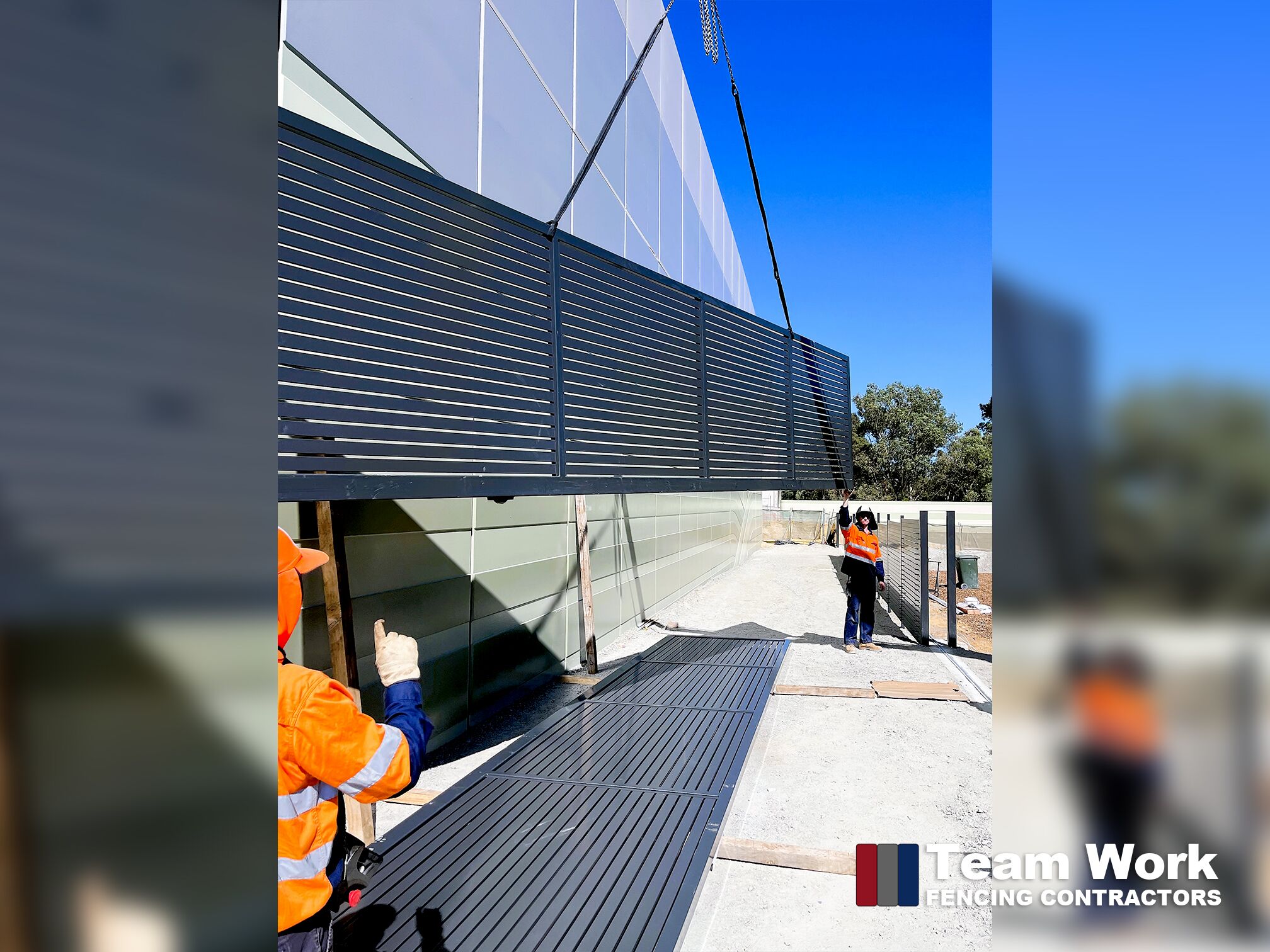 Aluminium Slat Gate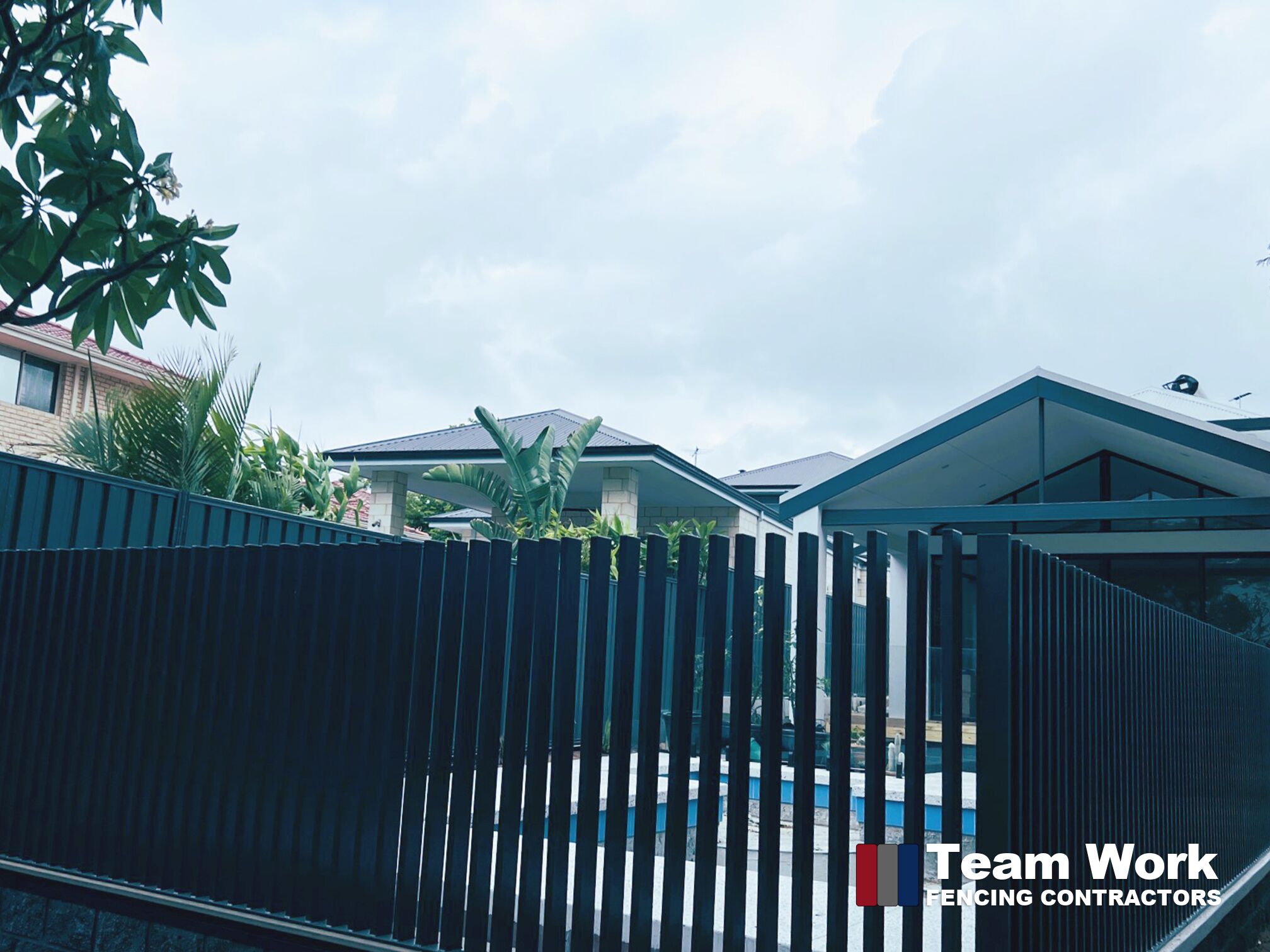 Sliding Blade Gate
*Please note that these prices are a guide only and are subject to change.
Professional Manual Gate Installations in Perth
Want to enhance the look of your property while adding security and privacy? Team Work Fencing is here to help you choose the perfect manual or automatic sliding gate for your home or business. We provide timely, professional gate installations across Perth, Bunbury and the South West. Request a quote today!
Click Here to View More Sliding Gates Photos:
Suburbs We Service in Perth