Chain Mesh Fence Perth WA
Ideal for schools, homes, sports facilities and commercial or industrial properties, this is a flexible fence that adequately deters intruders. It also provides good visibility, allowing proud property owners to display their signage and yard.
When you need cost-effective fencing on your property that provides protection, longevity and flexibility, opt for TWF's chainmesh installation.
At Team Work Fencing Contractors, we offer fast chain mesh installations for West Australian commercial and residential property owners seeking professional fencing services.
Chain mesh fences are a trustworthy security solution that is perfect for many different business and home applications. It is efficient, economical and well suited to a wide range of property types, making it a popular choice.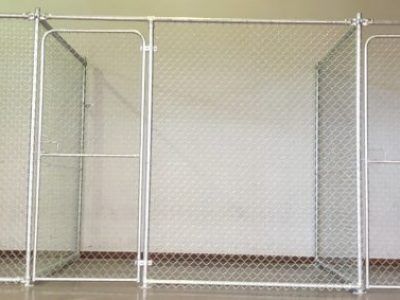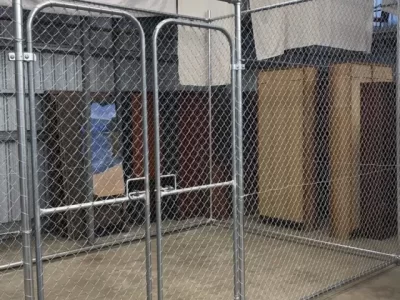 Chain Wire Fencing – The Benefits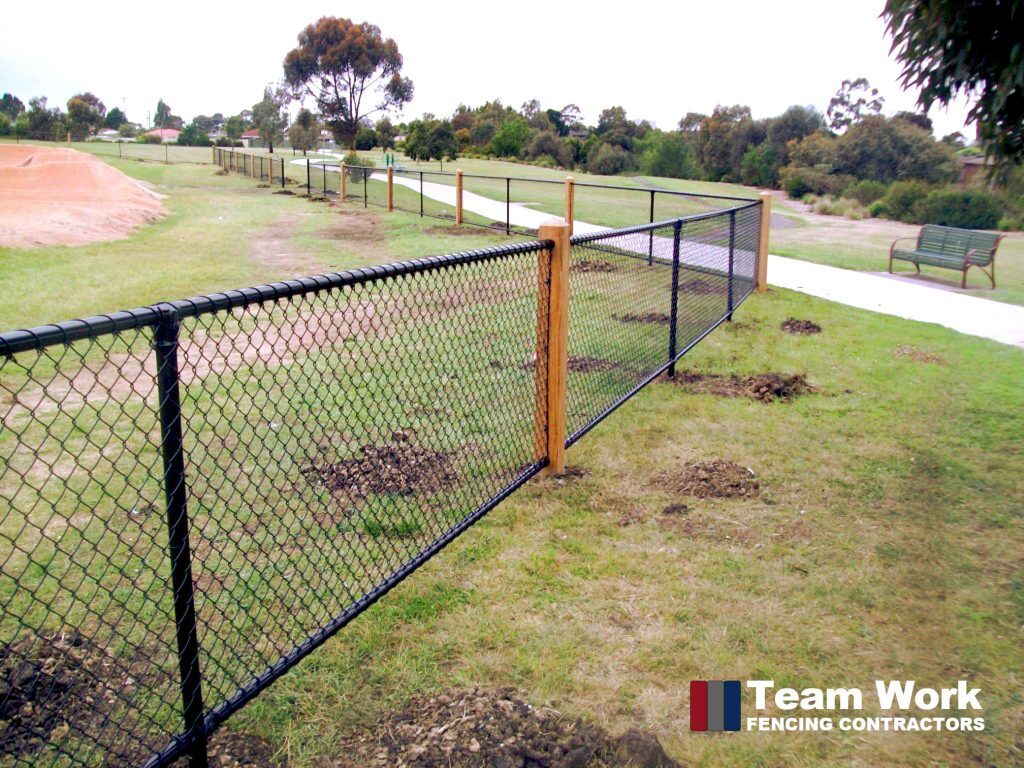 Commercial or residential properties. Available in various sizes and heights, it can be easily bent around common exterior obstacles like trees and columns. In addition, the security fences can be topped with razor wire, barb wire, electric wire and more to enhance security.
security fencing Chainmesh security fencing is known for its durability. It is designed to withstand the punishing weather conditions of Australia, and the chain mesh itself is heavily galvanised to prevent corrosion. In addition, the chain wire is powder-coated with aluminum or vinyl to increase longevity. The standard thickness of the mesh is 2.5 mm, although thicker varieties are available.
TWF's chainwire fencing is the most cost-effective security option on the market for property owners in Western Australia. It can be installed inexpensively, making it ideal for business owners on a budget and larger properties where more is needed. Furthermore, chain mesh doesn't require a lot of maintenance. Any repairs can be done easily and affordably.
Popular Security Chain Link Fencing Options:
Standard Chain Mesh, No Barb Wire
Standard chain mesh or chain link fencing is suitable for properties that need safe keeping but do not require any additional high security features.
This boundary fence deters intruders without taking too much away from the natural look of the property. Since there are no barbs on top, councils usually approve the installation, especially for residential and park areas.
Choose from a variety of heights, fitted with the options of either galvanised, black or green wire mesh.
The mesh can also be Knuckle Selvedged or Barb Selvedged. Barb Selvedged is a worthwhile security feature to invest in, as it discourages climbers.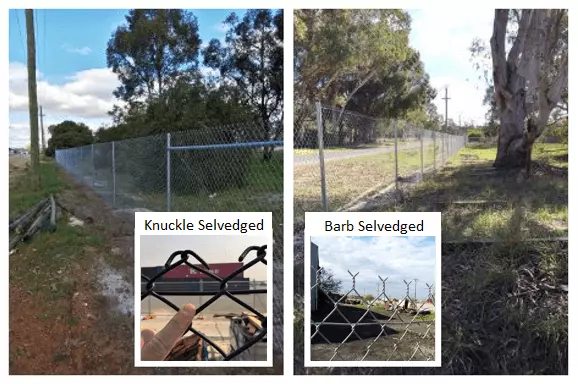 Chain Mesh Fencing Perth with Barb Wire or Razor Wire
To increase security on your premises, Team Work Fencing can add three rows of barbed wire to the top of your chain link fence – a standard practice for most commercial properties.

Additionally, we can add razor wire to both the barbed wire and the mesh, which prevents vandals from cutting through to enter your property. Electrical wire is another option; however, we recommend that one of our consultants visit your site to ensure that this measure is appropriate.
TWF has recently added green and black barb wire options for your convenience.
Top and Bottom Rail Chain Mesh Fencing
Top and bottom rail chainmesh works well as a feature fence on tennis courts, garden paths and commercial properties. With this type of fence, the wire mesh is carefully laced between top and bottom rails – this is a somewhat laborious exercise, but one that adds a lot of visual appeal.

Choose between galvanised, black or green top and bottom rail, with heights starting at 900 millimetres and reaching 3600 millimetres. For properties where business activities are conducted, clients have the choice of adding barbed wire or razor wire for added protection.
Chain Link/ Chain Wire Fence Applications
Choosing chain mesh gives you a wide variety of installation alternatives. It is commonly used for industrial and commercial applications, including:
As a temporary protective barrier for events like fairs and festivals.
To protect supporters at sporting events.
As cricket or baseball practice net.
To surround tennis courts, parks and schools.
For factories and other industrial buildings.
To close off building sites and discourage trespassers.
Chain link security fencing offers incredible versatility. It is easy to move and rebuild in another location as a temporary fence option. As a bonus, all chain link fences installed by TWF are recyclable and have minimal impact on the environment.
Choose Team Work Fencing!
Need chain link / chain wire or silt fence installation? Our specialists can install it on your property quickly and professionally. We also do installations in Bunbury and Perth, and offer a number of relevant services.
Get in touch today for more information on how we can secure your properties or if you would like our chain link fencing prices. Click the button below to contact us.
Click Here to View More Chain Link Fence Photos:
Suburbs We Service in Perth