Fencing Contractor In Mandurah Wa
If you are in Western Australia's largest regional city, Mandurah, and looking for a professional fence installation services, then Team Work Fencing Contractor is for you. We do COLORBOND® fencing, chain link fencing, HardieFence™ fencing, security fencing, PVC fencing, glass pool fencing and Timber fencing. Aside from that, we do rural fencing, which has become a popular fencing option for residential property owners. Team Work's mission is to provide to the commercial needs of the property owner at the same time offering personalised service.
One of the popular types of fencing in Australia is Colorbond fencing. Most Australians prefer Colorbond fencing than other types because of the hassle-free installation, amazing designs to choose from, and is proven to be durable in the Australian climate. Colorbond is made of Zincalume steel making it corrosion-proof. Moreover, Colorbond fencing is known to be termite-proof, fire-resistant, and easy to clean. With its outstanding features, it also adds extra protection and privacy for your home.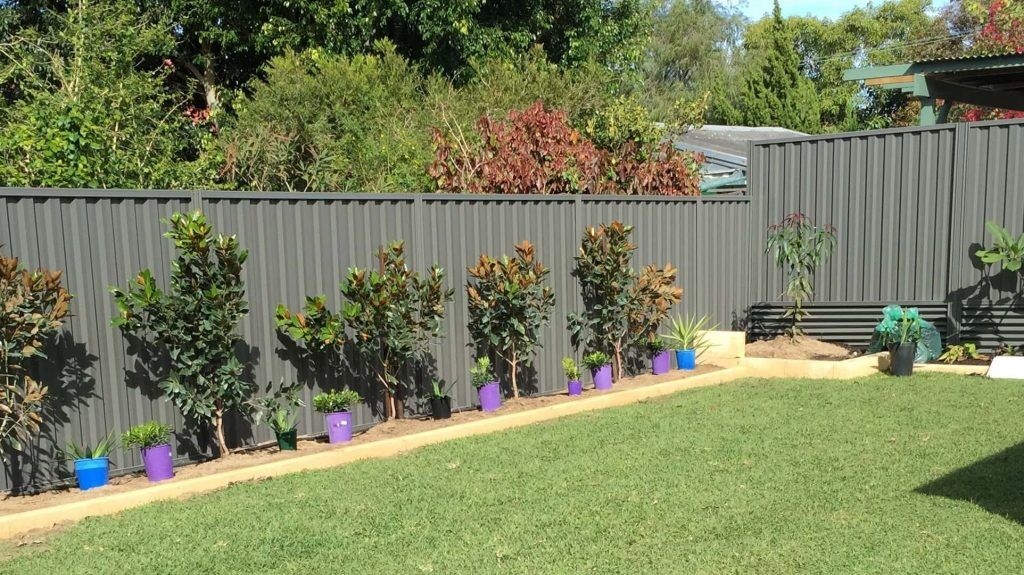 Grey Colourbond Fence
Colorbond Fencing Mandurah
Swimming pools are as much a part of Australian customs like Kangaroos and Koala bears. Glass pool fencing is designed to provide security and safety to meet Australian laws that require pool/spa owners with more than 300mm deep water to install a barrier for safety reasons. The closure will stop little children entering the pool area, avoiding drownings or accidents. The barrier can be as much a feature as the pool and glass pool fence serves this purpose, with a variety of designs you can choose from.
You may have a frameless glass pool fence wherein the panels appear almost invisible. For semi-frameless glass pool fencing, it has the same features as frameless but has a powder-coated connecting post that offers a corrosion-resistant fence. To top it all, a glass pool fence is easy to maintain and very convenient. Last but not the least, you may have the classic aluminium pool fencing. It is made of aluminium and can be custom-designed to fit an irregular-sized area.
Frameless Glass Pool Fencing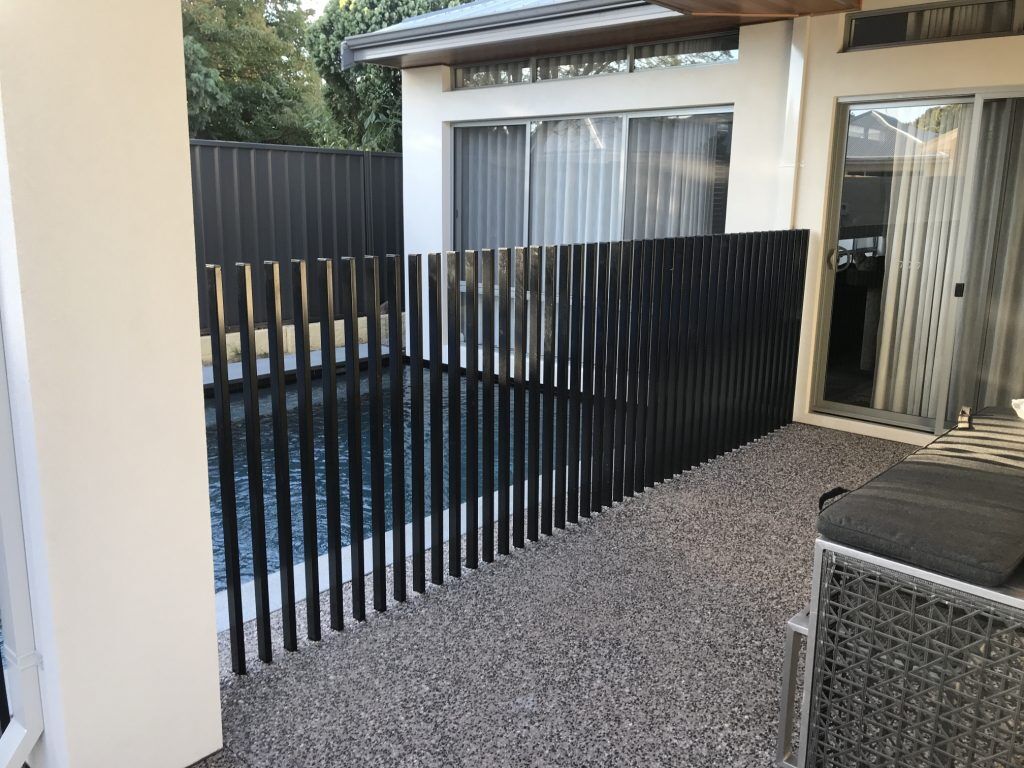 Free Standing Pool Fence Posts
Meanwhile, for most rural areas, timber fencing may suit your needs. Timber comes in a range of rustic-designs that excellently divides property lines at the same time providing a decorative landscape. Timber may come in natural, treated or painted wood that complements your property. Here are some timber fencing types that have different uses. First is the 'fence board and fence rails' — these are the ones that you always see in the movies that hold the horses and other livestock. Next is the 'wooden privacy fence', it uses vertical boards mounted close together with a three rail system.
The third is the 'picket fence', it is 1.2 meters high and installed in front of your residential property. You have the option to paint your fence in white or whitewashed stain and can keep children in without limiting your view. Last and definitely not least is bamboo, brushwood fencing or screening, for that natural feel to your garden.
Click Here to View More Fence Products:
Areas Serviced in Western Australia