Need a secure and reliable gate for your home or business and don't want the added fuss or expense of using an automated system? A manual gate might be the perfect solution for you. You'll never have to worry about power outages, electrical faults, or wiring (unless you choose to add an electric keypad or lock). Instead, you can enjoy the simplicity of a manual opening gate that adds security and style to your property.
Professionally Installed Manual Gates in Perth & Bunbury
At Team Work Fencing, we can create the perfect manual gate to complement your fence, using materials like Colorbond steel, PVC pickets and panels, aluminium slats or blades. We install manual sliding gates for driveways, entry swing gates and more, all with quality hinges and locking mechanisms for your peace of mind. Check out our gallery to get inspired for your project!
While automatic gates are often seen to be superior, manual gates still have a long list of benefits that make them a simple yet functional alternative.
The key benefit of a manual gate is the cost – they are usually much more affordable to install than an automatic gate, as there's no wiring, motors or programming required (unless you want remote access or a powered locking mechanism). As most manual gates don't need electricity and usually have less chance of malfunctioning, ongoing running and maintenance costs are also lower.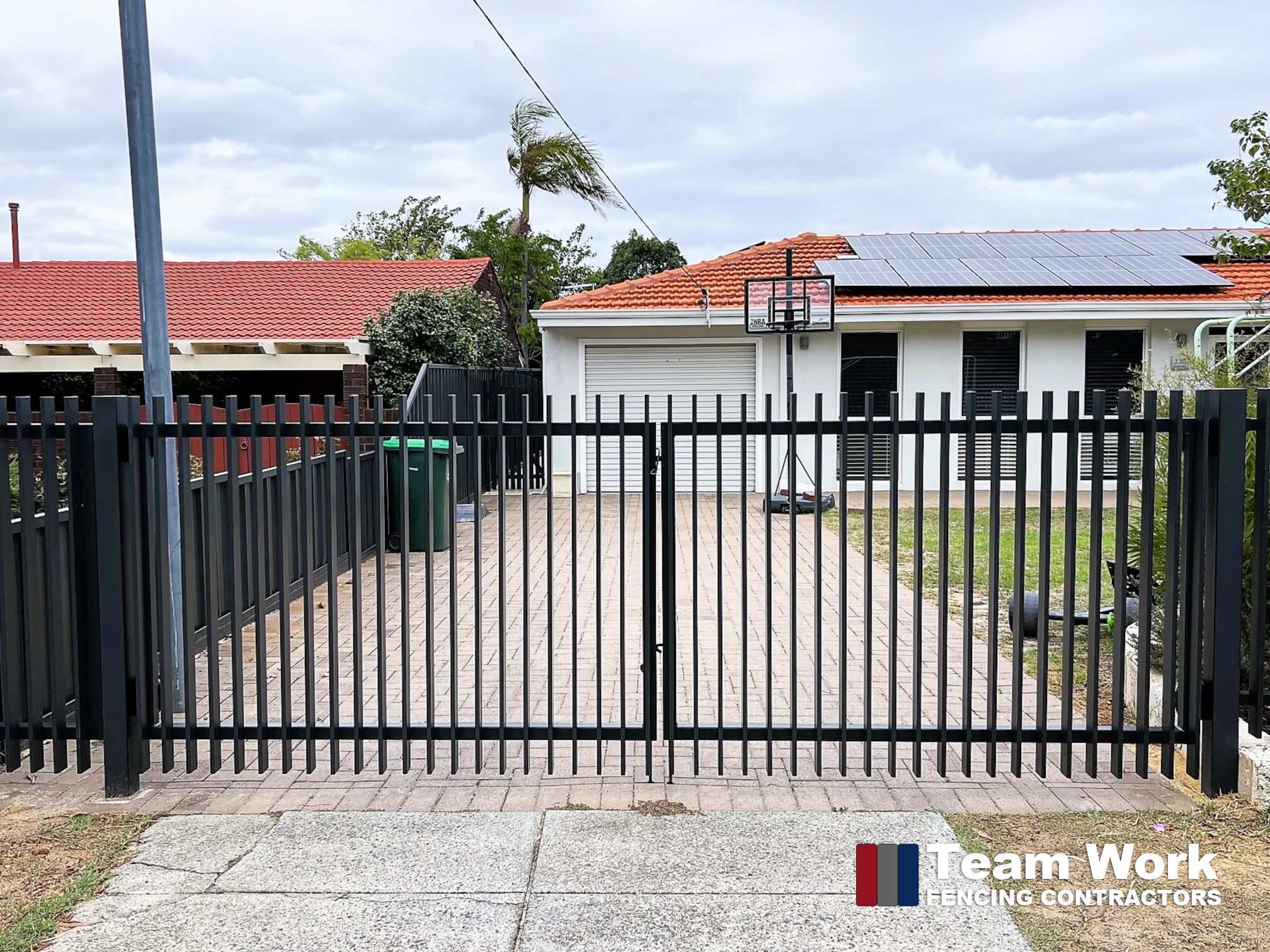 Some key benefits a manual gate may offer:
Improving security by restricting and controlling access to your property
Adding privacy to your home or business
No electricity is required to operate, which means no risk of outages
No ongoing running costs
Usually easier to repair if damaged compared to an automatic gate
Lower installation costs, with no need for wiring or programming
No chance of motor malfunctions
Option to add electric locking mechanisms with remote control access for enhanced security (note: this would require access to power and programming, which can add to installation and running costs).
How Much Does A Manual Gate Cost?
The good news is that manual gates are usually more affordable than automatic gates, as there's no need for electric motors, remotes or costly wiring or solar panels. If you need a lower-cost option for securing your property, a manual gate is well worth considering!
Manual Sliding Gate Prices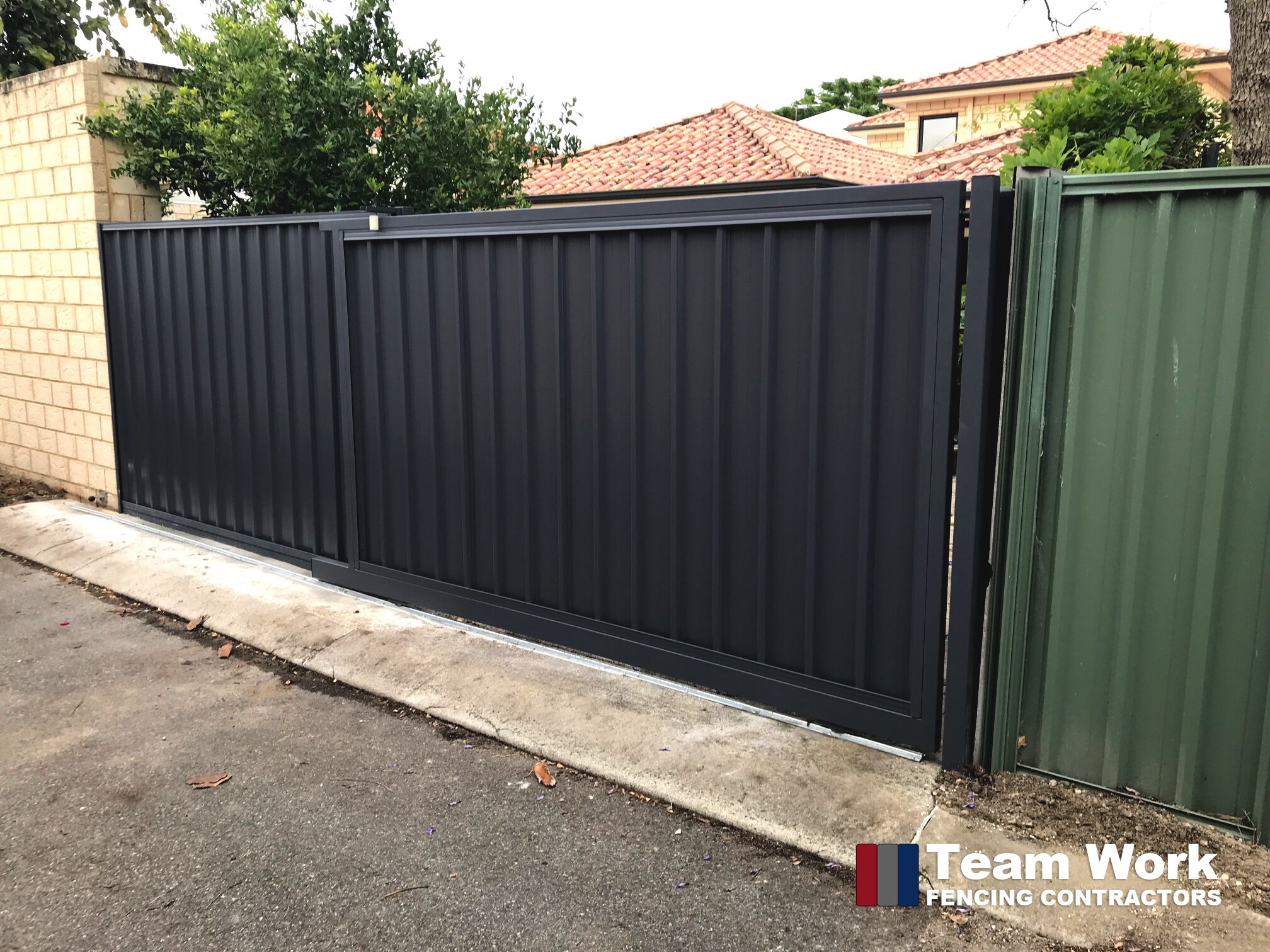 Colorbond Manual Sliding Gate
Aluminium Slat Manual Sliding Gate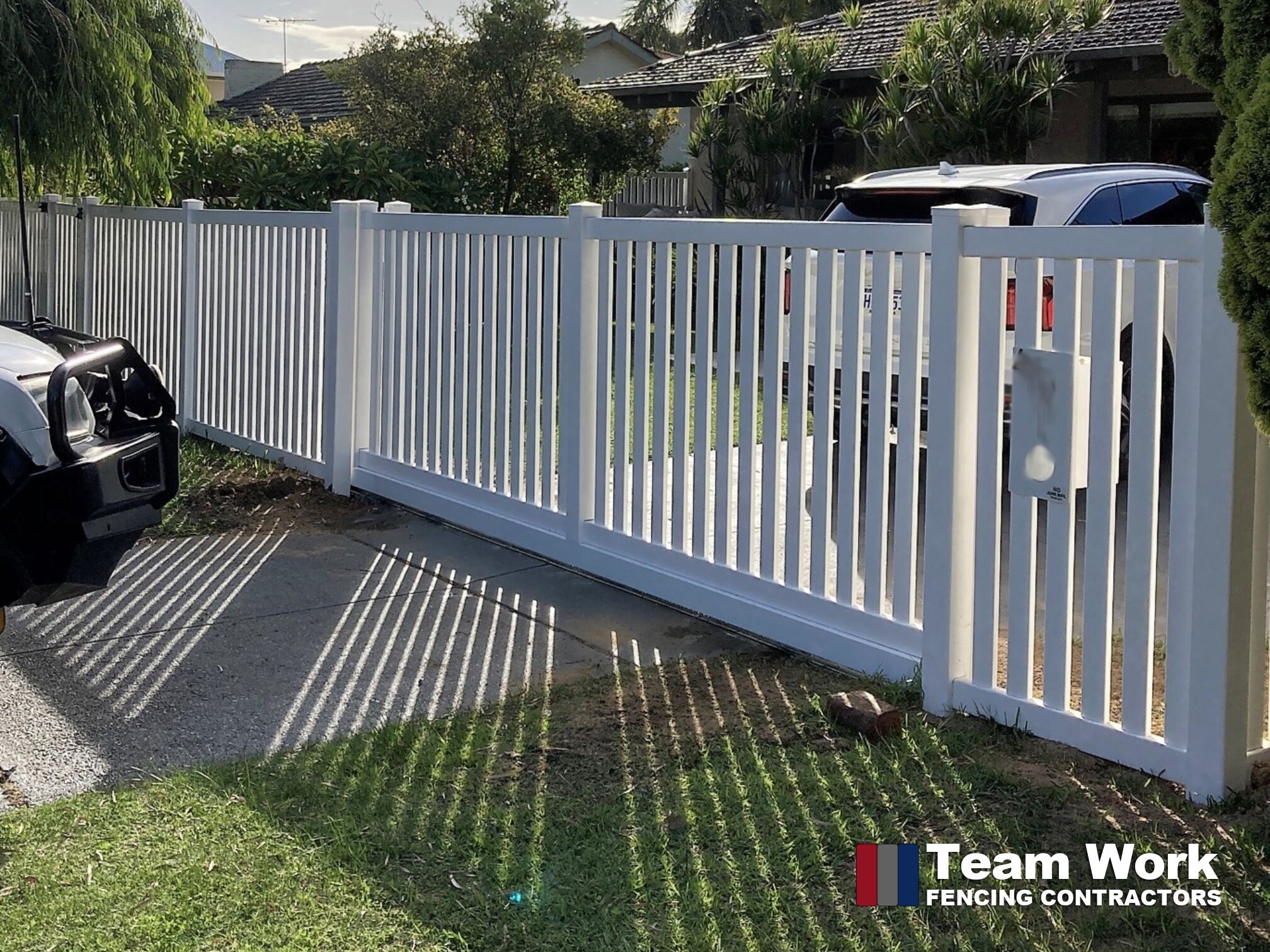 PVC Vinyl Manual Sliding Gate
Blade Fencing Manual Sliding Gate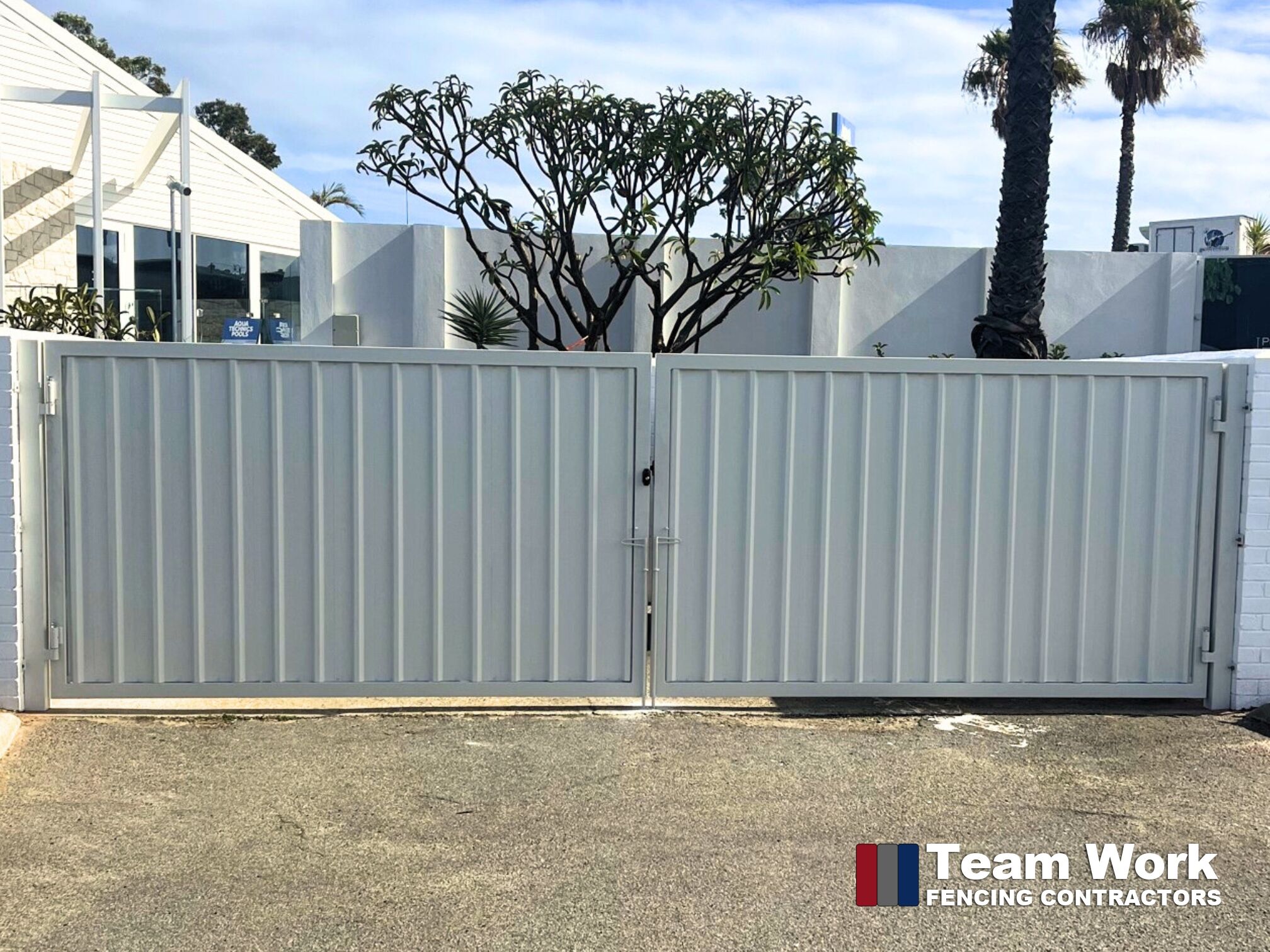 Colorbond Manual Swing Gate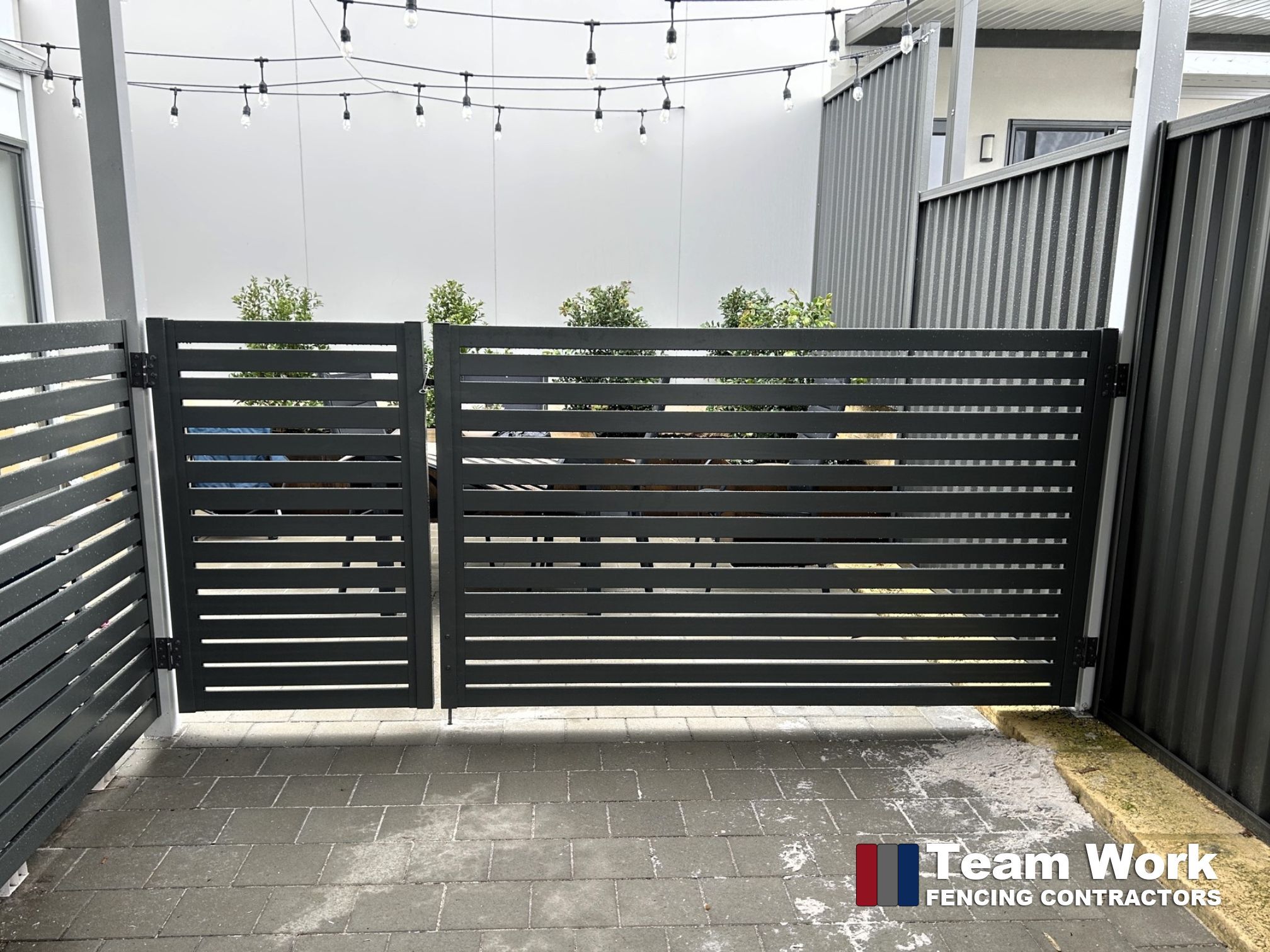 Aluminium Slat Manual Swing Gate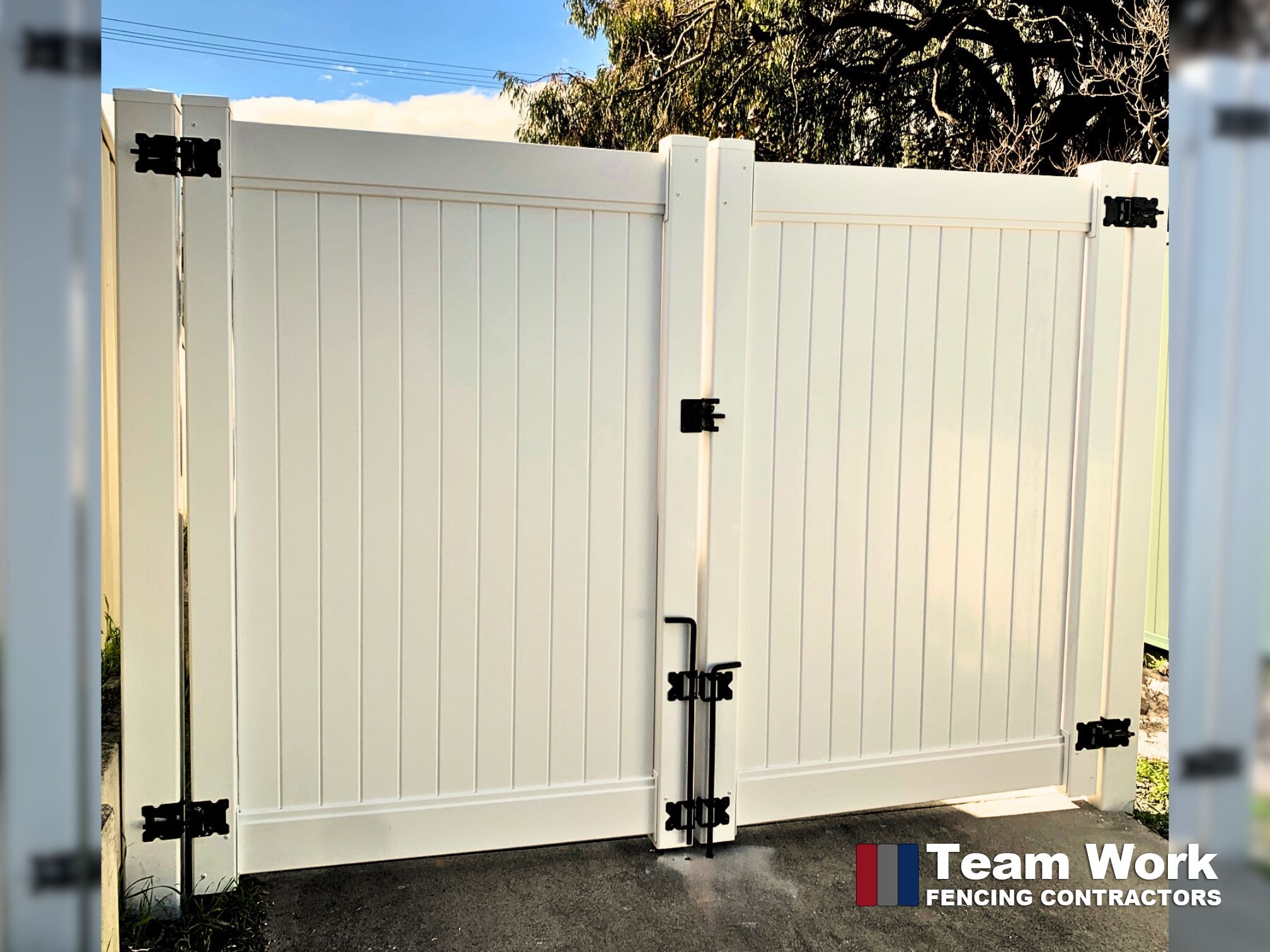 PVC Vinyl Manual Swing Gate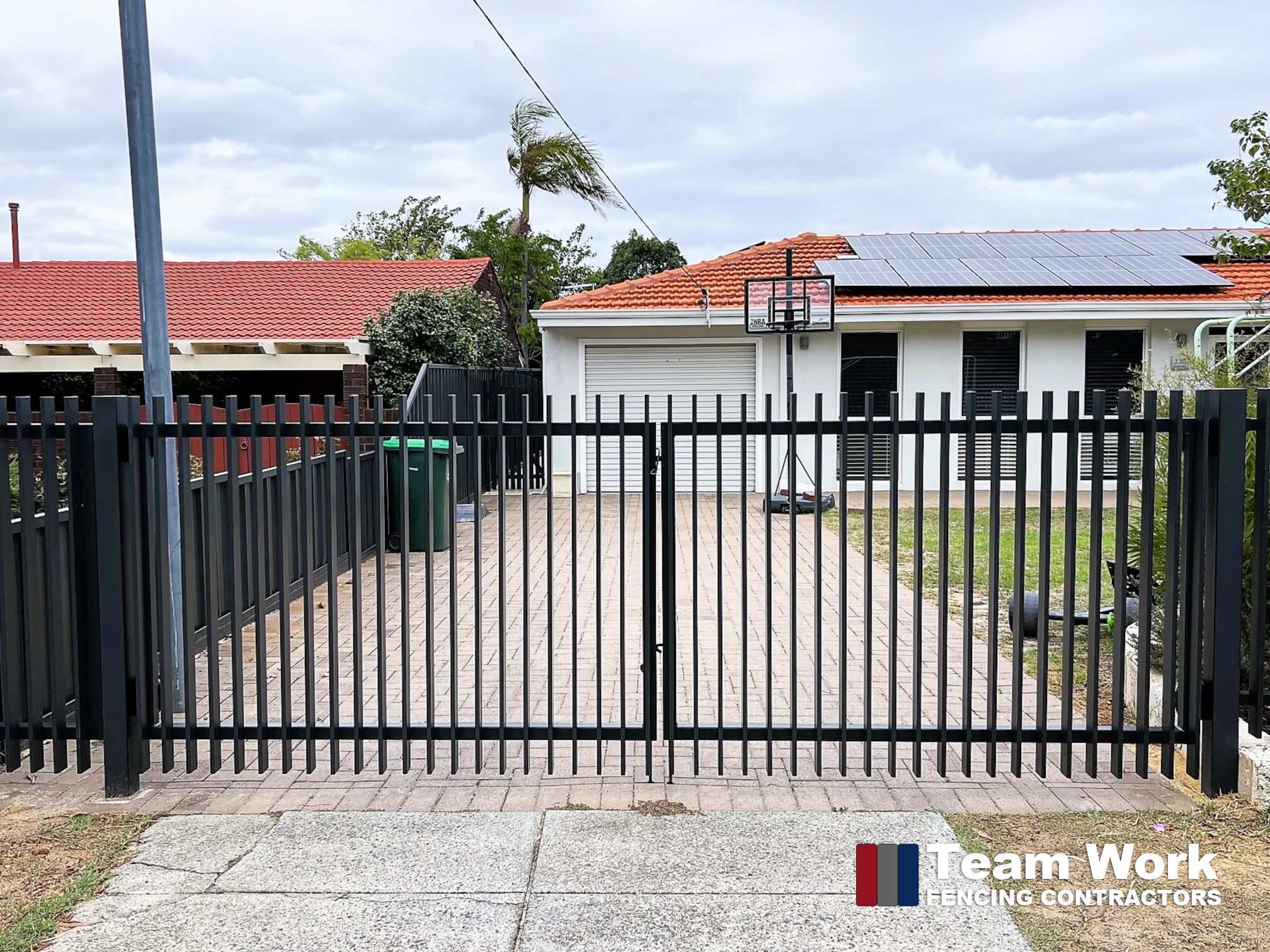 Blade Fencing Manual Swing Gate
Professional Manual Gate Installations in Perth
Want to enhance the look of your property while adding security and privacy? Team Work Fencing is here to help you choose the perfect manual or automatic gate for your home or business. We provide timely, professional installs across Perth, Bunbury and the South West.
Request a quote today!
Click Here to View More Gates Photos:
Suburbs We Service in Perth