Ezi-Slat Aluminium Fencing Perth
EZI-SLAT® Aluminium Slat Fencing in Perth, WA
Looking to add fencing that complements your modern architectural style? Or perhaps you just prefer a sleeker feel when it comes to your outdoor decor. Slat fencing might be for you! Providing high quality services in Perth, this style can be used in any outdoor areas such as for garden and pool fencing.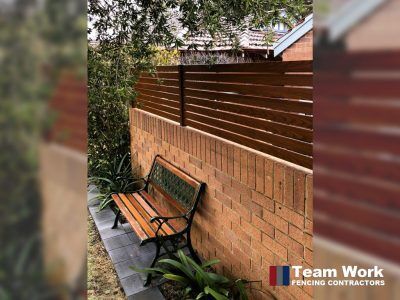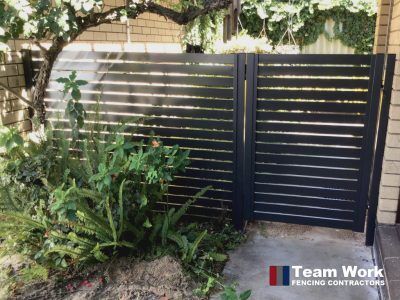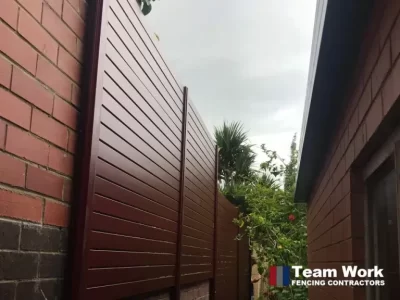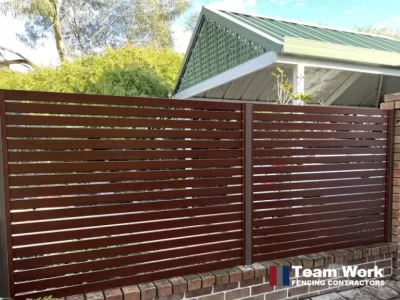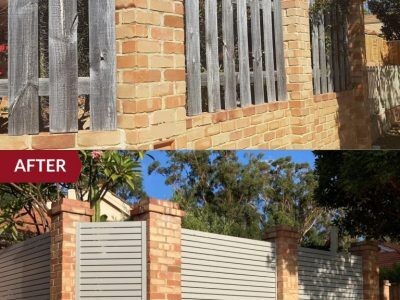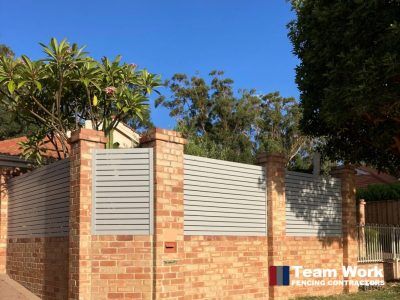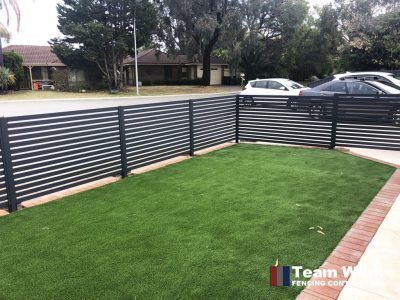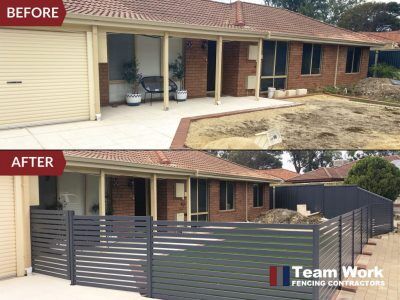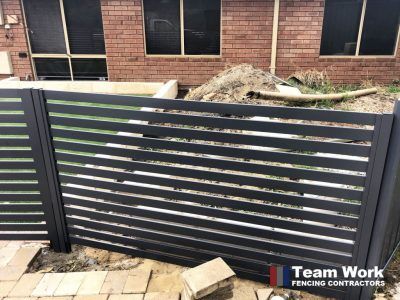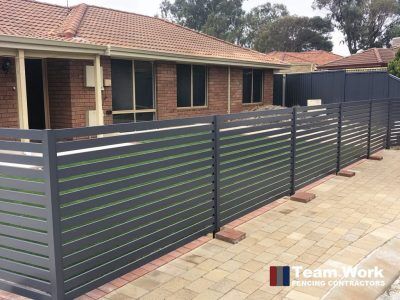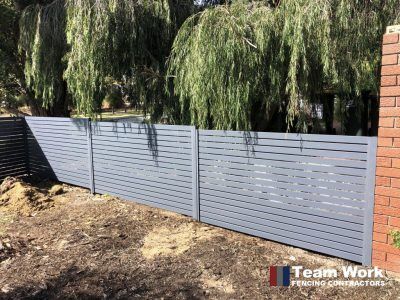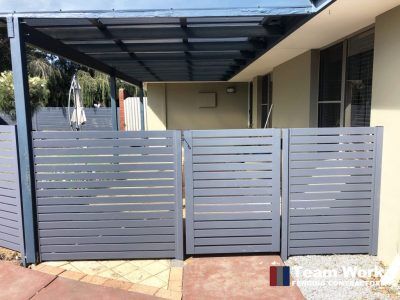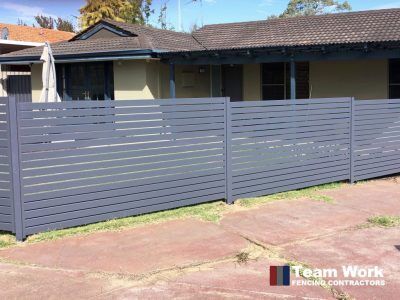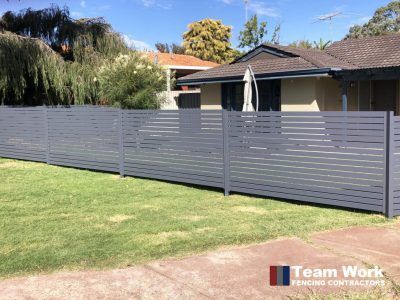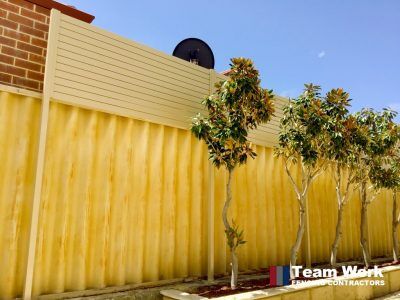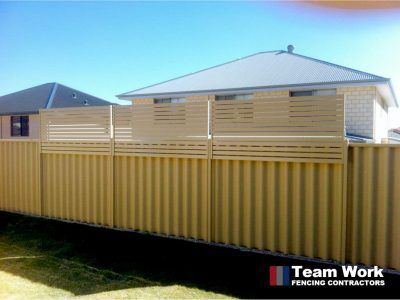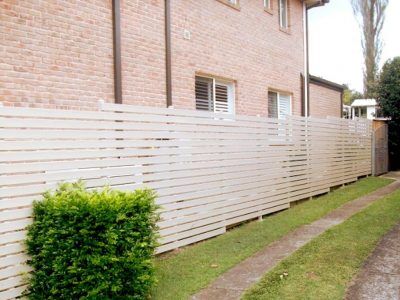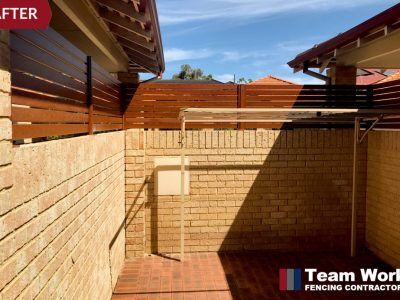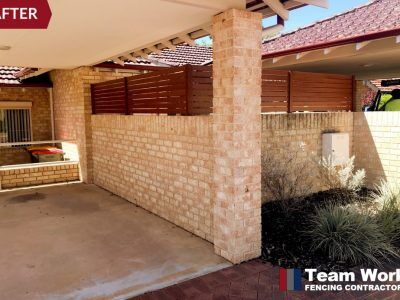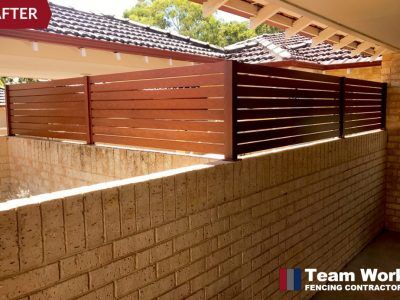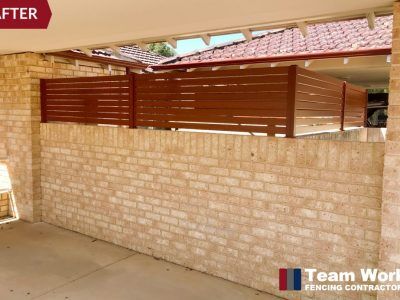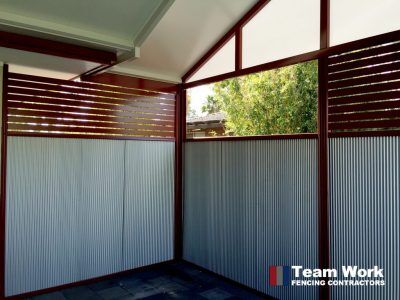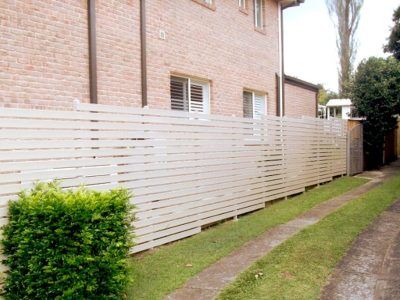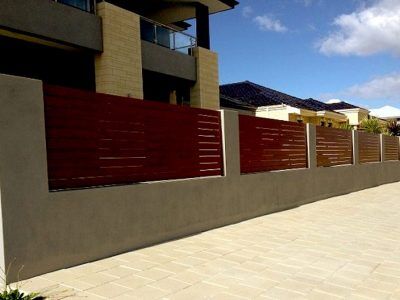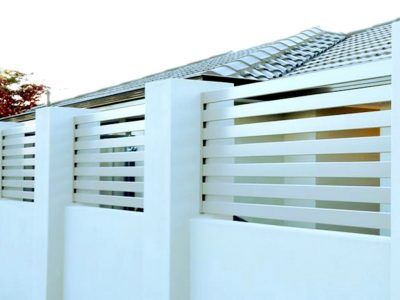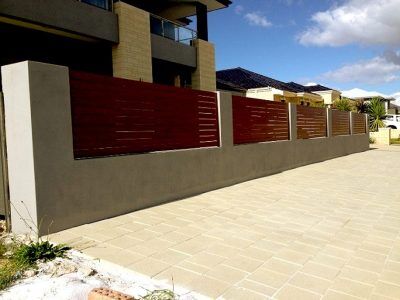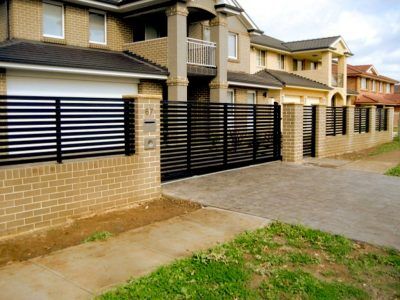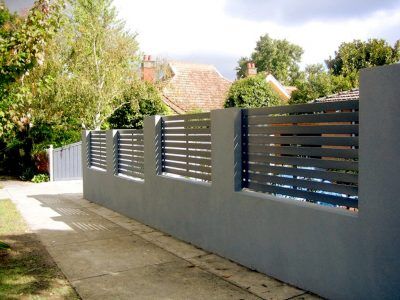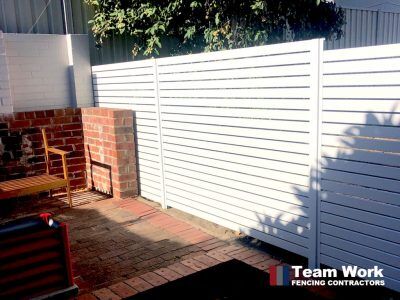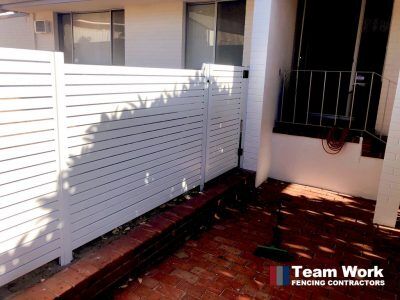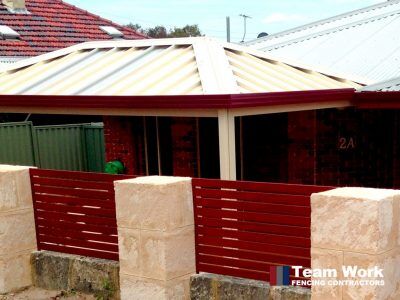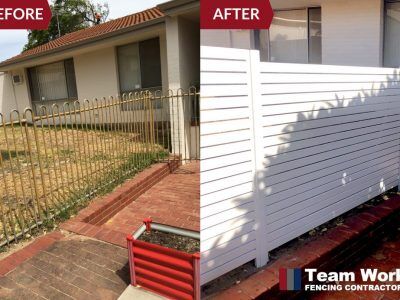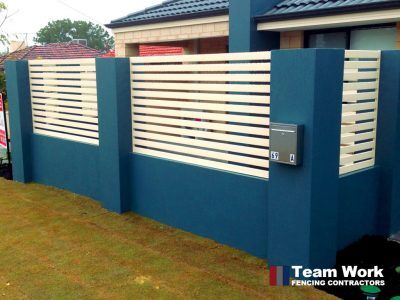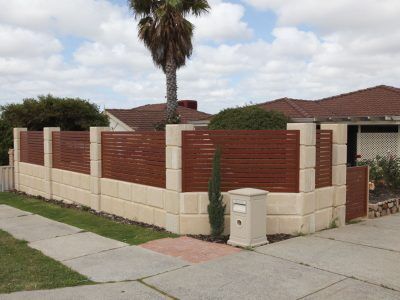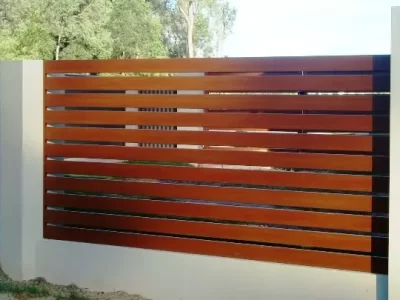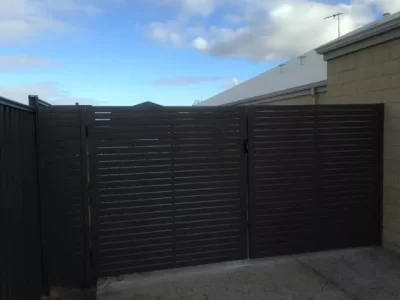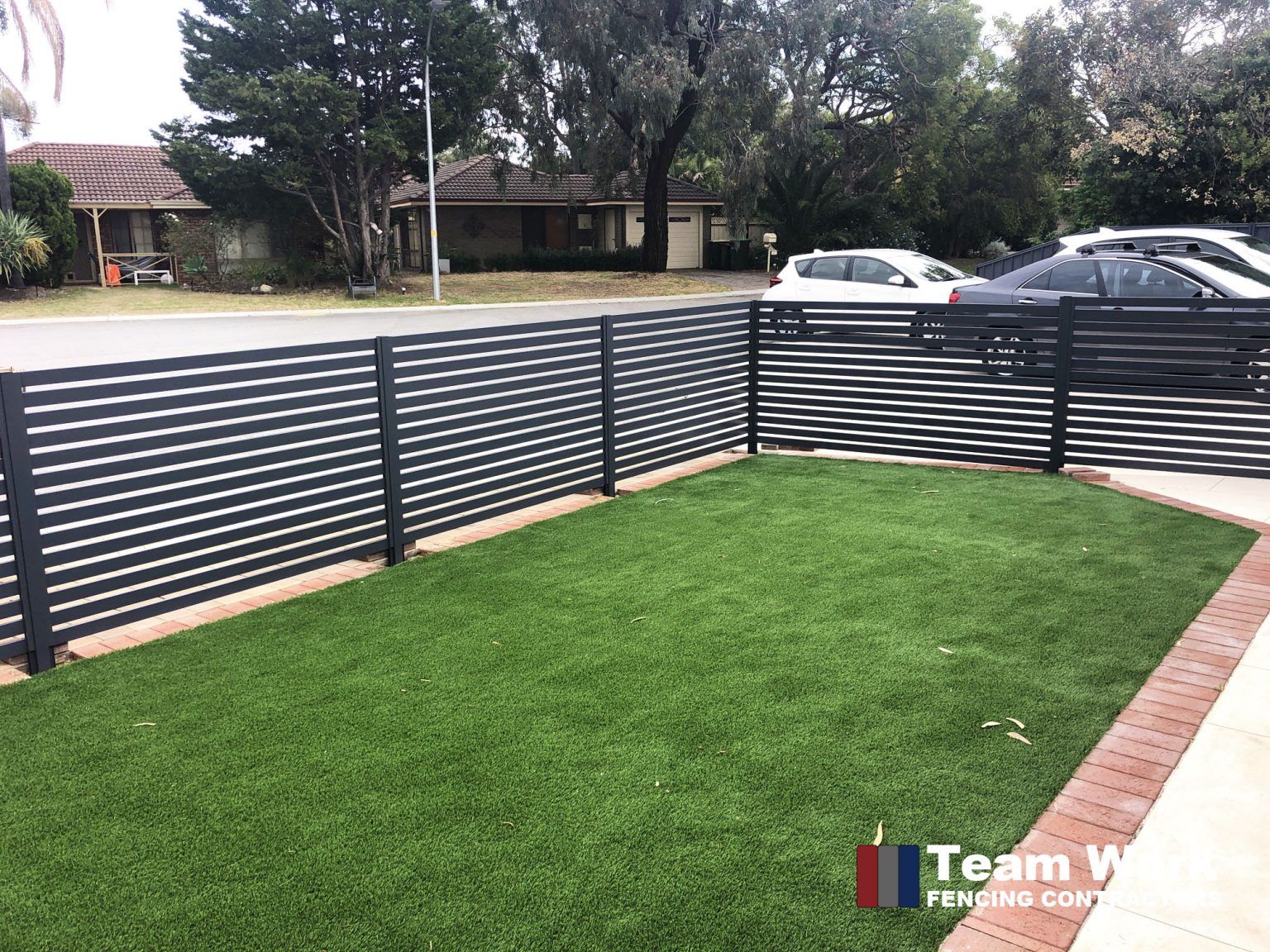 Ezi-Slat comes in a wide range of finishes, including a wood-look and more traditional powder coat finishes such as silver, black and slate grey. This enables you to choose the style that suits your decor, without having to compromise on quality.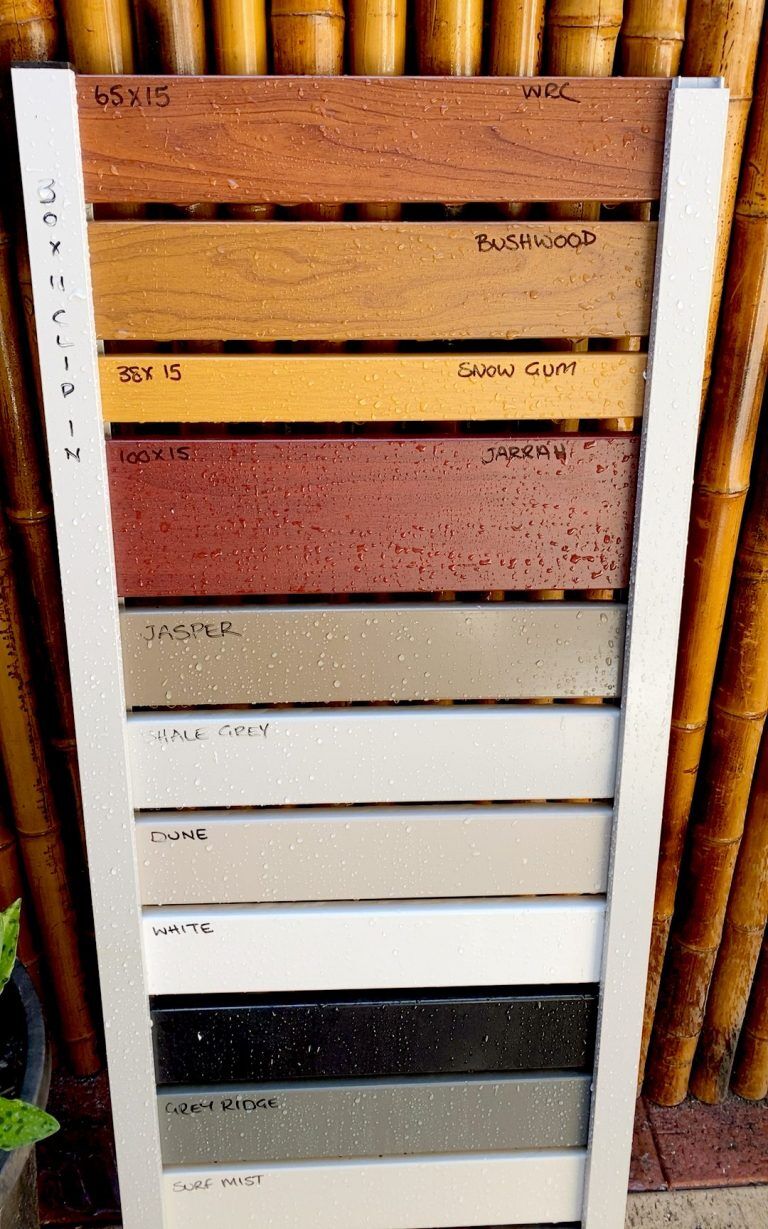 Aluminium slat fencing colours and options by Team Work Fencing Contractors Perth
Aluminium Slat Fence Benefits
Many people are now using slat fencing in their yards and gardens. It provides many benefits including:
Available in a variety of finishes to be complement your decor
Made of long-lasting aluminium
Installation is fast
Maintenance is easy
It's made in Australia, with Australia's conditions in mind
A 7-year warranty comes with every installation, covering the finish and colour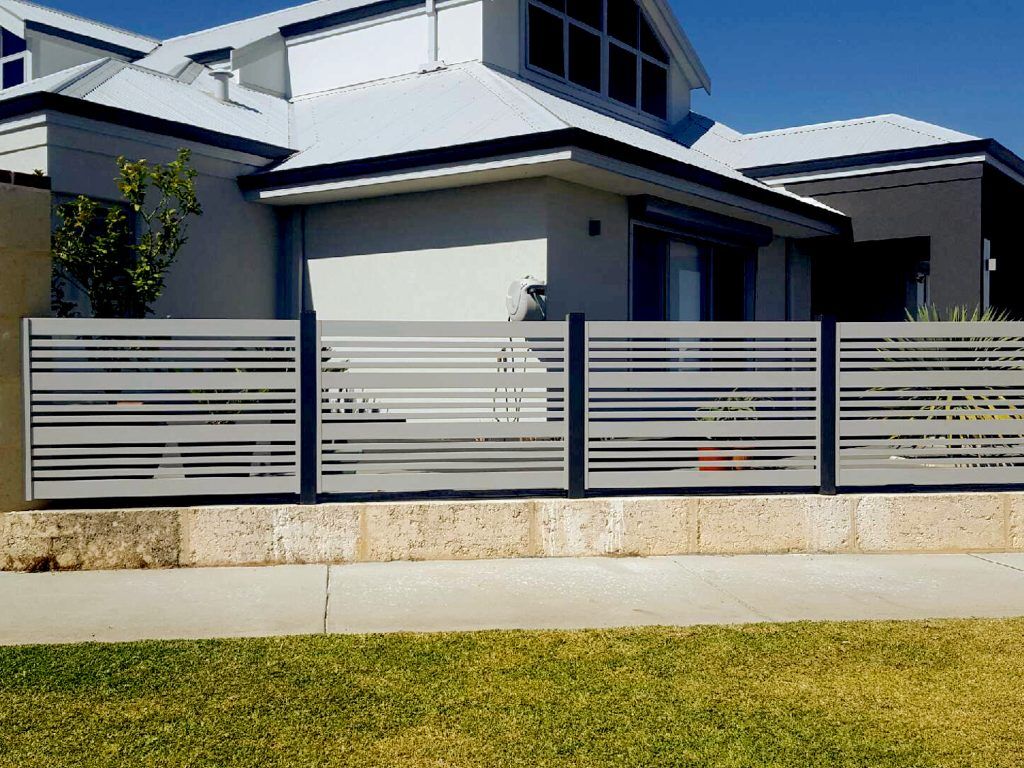 EZI-SLAT® Fencing Installation Options
People use Ezi-Slat in the same function as they would any other fence. It provides additional security, privacy, and a barrier between areas. It can contain pets and children, and provides a decorative feel.
Slat Fence Environmental Benefits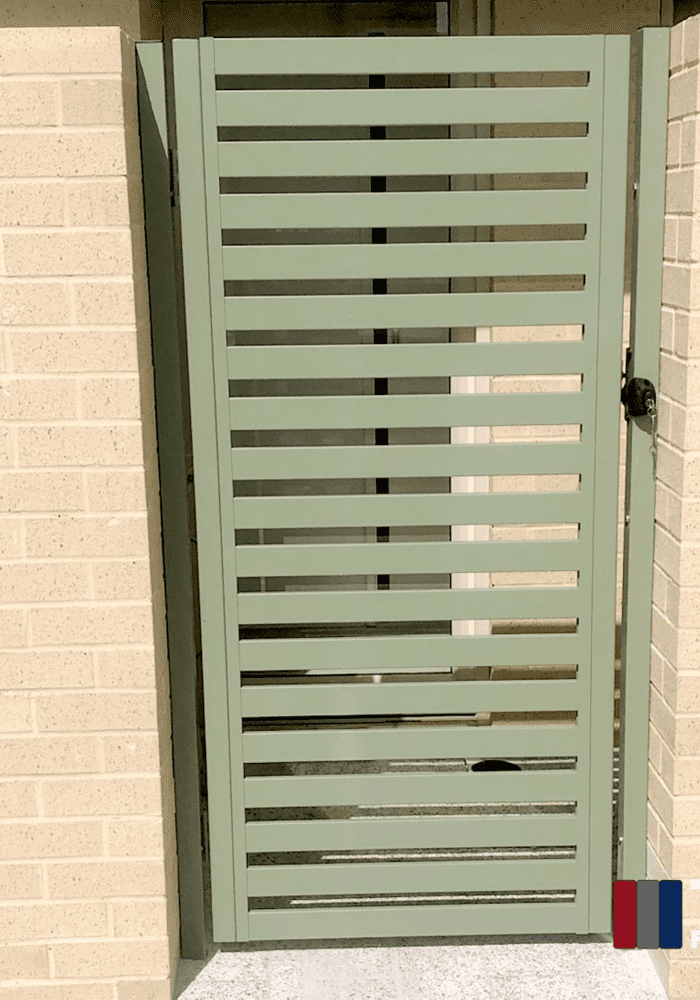 Aluminium is a recyclable material and is very long-lasting, which means you won't have to worry about replacing your fence any time soon. No chemicals leach into the surrounding soil from your fence, and installation is fast and easy and therefore has a minimal impact on the environment. All Ezi-Slat fences are made in Australia.
Alternatively, you can consider COLORBOND® Slat Fencing options, a hard-wearing and secure fence that Team Work Fencing has also been installing for decades. Benefits include durability, security and privacy, design flexibility, easy maintenance, and a low environmental impact.
Click Here to View More Aluminium Slat Fence Photos:
Contact us for Professional Slat Fence Installations
Suburbs We Service in Perth