Why Choose Blade Fencing for Your Property?
Why Choose Blade Fencing for Your Property?
Are you looking for a modern alternative to the classic picket fence for your home or business? Then, blade fencing might be the solution for you. This durable, sleek and sophisticated fencing style is becoming a popular choice across Perth – read on to find out why.
Blade fencing (also known as batten or flat-bar fencing) is made from slats of aluminium, steel or wood, placed vertically or horizontally to add security and privacy to your property. Think of it as a modern update to the picket fence, with plenty of customisation options. Our team can install welded or non-welded blade fencing, or you can choose our DIY non-welded option.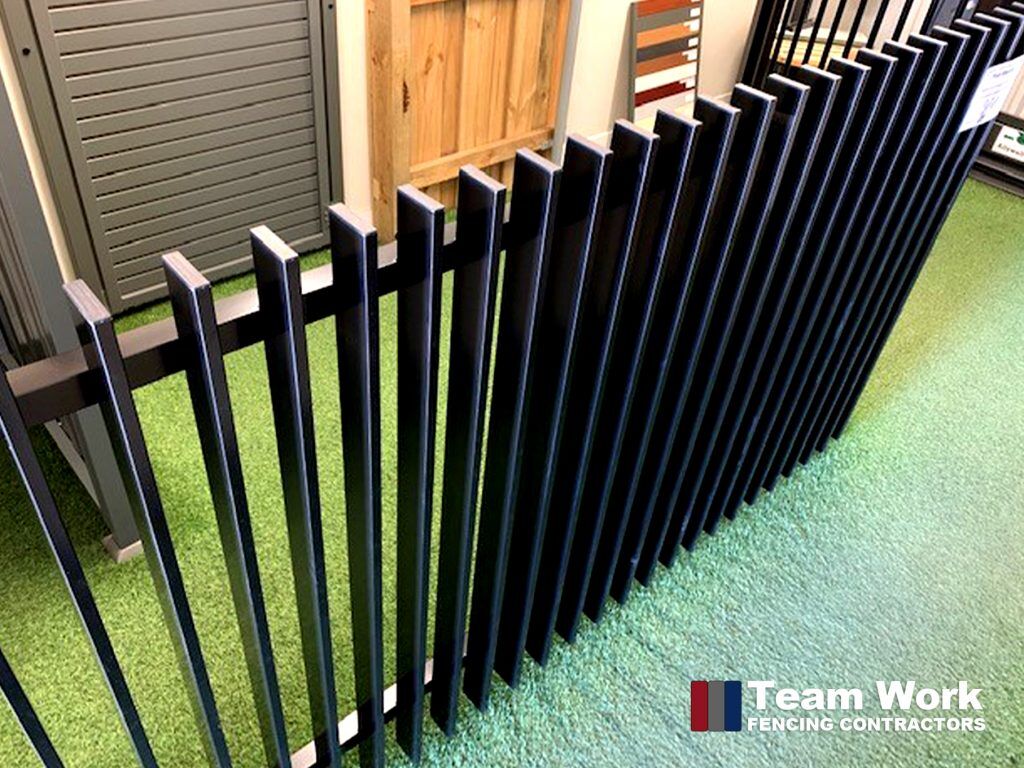 Blade fences have become a popular choice for Perth property owners for a few reasons:
Blade fencing is a great way to improve security on your property, as we can make it to various height specifications with the option for slanted top edges. You can also use blade fencing to create a secure gate for your property.
A blade fence will add privacy to your home or business while maintaining a sleek and sophisticated look. Slats are available in various sizes, so we recommend choosing wider slats placed close together to create a privacy fence that still allows airflow.
Customisation options are endless with blade fences. To create the perfect fence for your property, you can choose from different heights, colours, blade widths, blade spacing, top profile types, and rail types. There's also the option to add a matching gate.
Blade fencing made from aluminium or steel can last a lifetime, requiring little to no maintenance. It's the perfect choice for Perth's harsh environment, as it can withstand coastal corrosion, extreme summer UV and strong winds and rain. As it's rust-resistant, blade pool fencing is also becoming popular in Perth.
Blade fences look sleek, modern and sophisticated while providing excellent levels of privacy and security.
Blade Fencing Fence Designs Perth
There are countless ways to customise your blade fence to make it your own and create the perfect look for your property. Design options include: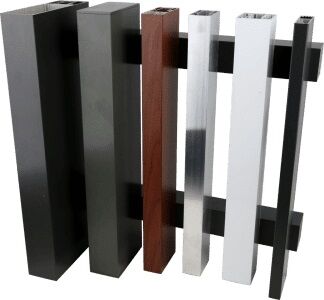 Custom colour selection
Custom blade heights and widths
Choose from aluminium, steel or wood
Blade spacing: we can position blades closer together or further apart to achieve the desired level of privacy
Top profile: choose from a flat or diagonal finish, or add a federation topper
Railing profile: choose from square or round rails, or go rail-free for an ultra-modern look.
Commercial and Residential Blade Fences Perth
As Perth blade fencing specialists, we install custom blade fences at both commercial and residential properties across the Perth metro area and in Bunbury. Need help finding the perfect custom fencing solution for your Perth property? Contact us today to discuss your options.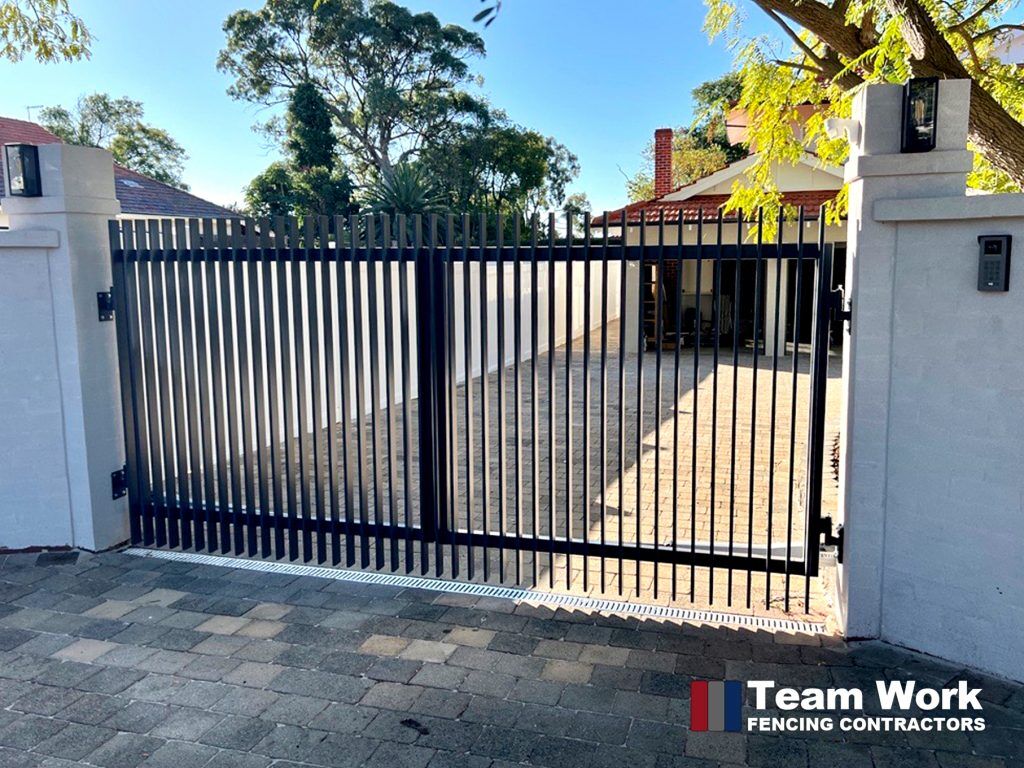 Is Blade Fencing Expensive?
Pricing depends on your design preferences. For example, the supply and installation of a 1200mm high welded aluminium blade fence with 65x17mm battens, 65mm gaps, and caps will cost around $400 per lineal metre*. Supply and installation of a non-welded blade fence will be cheaper.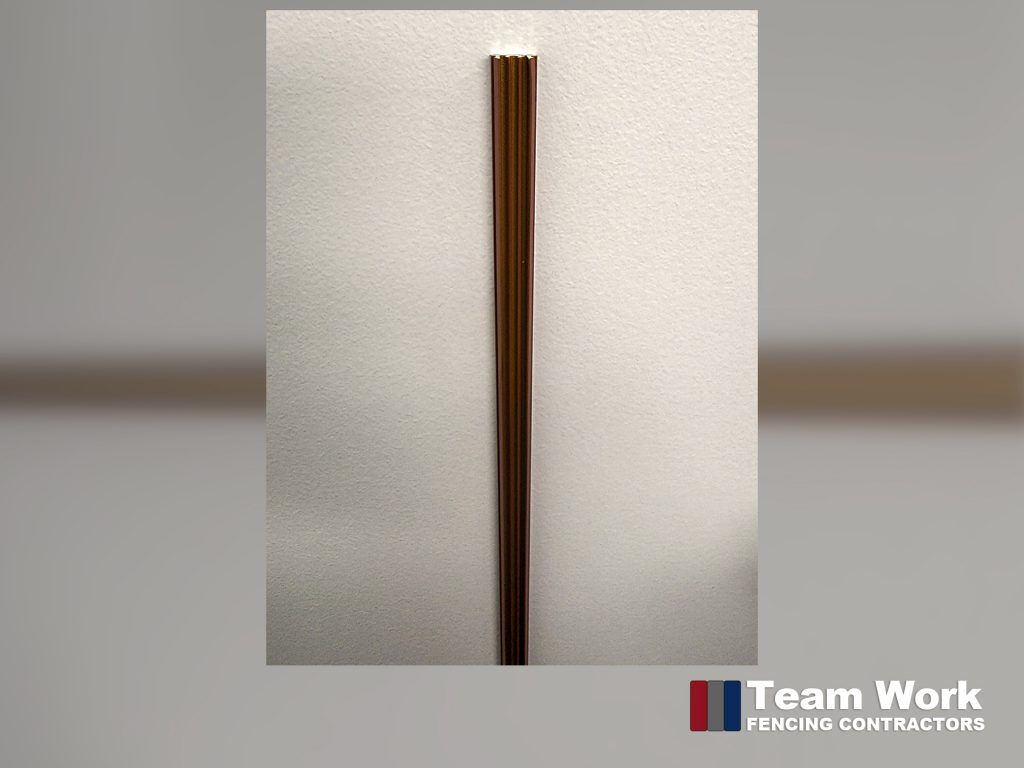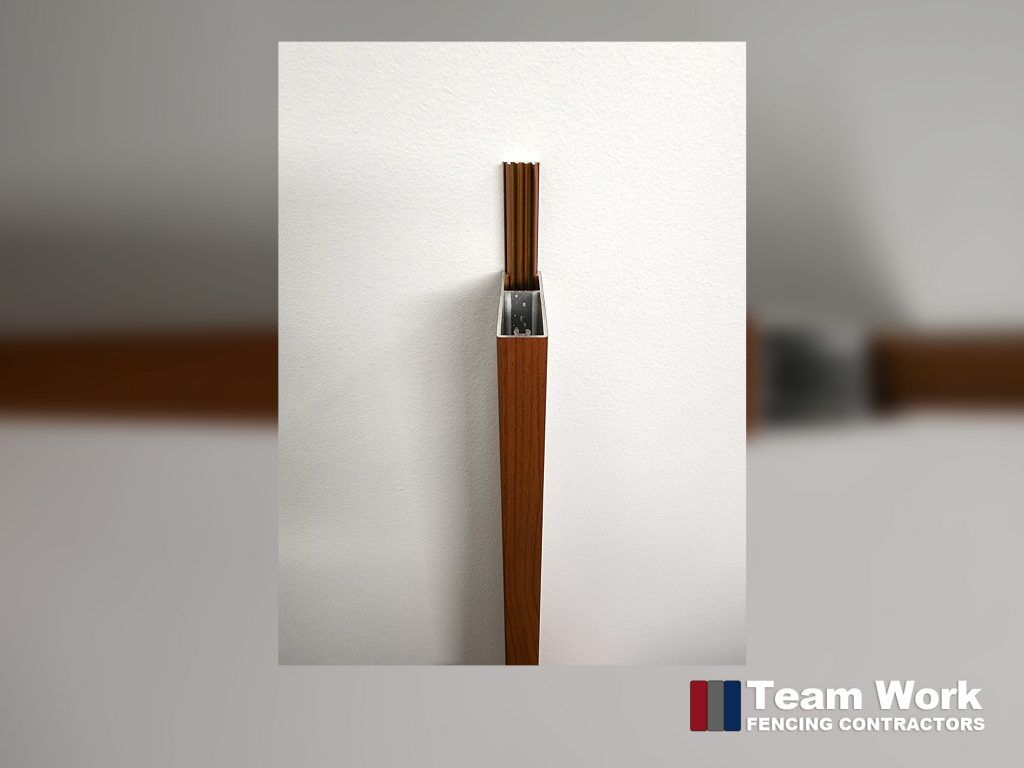 If you're on a budget, you may want to choose the DIY non-welded option. This will cost around $150 per lineal metre* for the same specifications as above, with all materials cut to size and provided by Team Work Fencing. If you opt for DIY, there are fewer design options, but you'll make some significant savings.
*Pricing is a guide only.
Blade Fencing Cost in Perth
Costs for blade fencing in Perth or Bunbury differ widely depending on gap size, slat size, rail size, material, colour and area that needs to be covered. Your best way to get an accurate price is to request a quote through our website – it's quick, easy and free.
Whether it's time for a modern fence upgrade or you're looking to finish your new property with a sleek and secure blade fence, contact Team Work Fencing today for your free quote. Our team of professionals is ready to assist from the initial design process right through to installation, with budget-conscious DIY options available. Let's get started!
Click Here to View More Fence Photos: