The idea of a white picket fence is very appealing for many homeowners. Wooden picket fencing is iconic of "dream homes" throughout many areas.
Because wood is easy to find and a low-cost option, it's historically been a common fencing material. Modern options have, however, often been proven superior in terms of long-term durability and ease of maintenance.
Why People Choose Wood Fencing
Despite the many alternatives, wood is still a popular material for fences. There are a variety of reasons why, including:
Easy to install
Easily modified and added on to
Damaged parts can be replaced rather easily
Inexpensive
Wide variety available
Easy to paint however best suits your needs
Why People Choose Alternative Fence Materials
Despite the many appealing features of wood, there are several drawbacks that cause property owners to look for alternative fencing materials.
Less Durability – Wood and timber fences are prone to rot and infestation over time, even when meticulously maintained.
High-maintenance – Painting or varnishing and replacement of parts is more frequently necessary than many of the other options.
Warping – Because wood is a natural material, it is affected by changing moisture levels and the change in seasons. Warping in slats is particularly noticeable in privacy fences where boards are placed close together.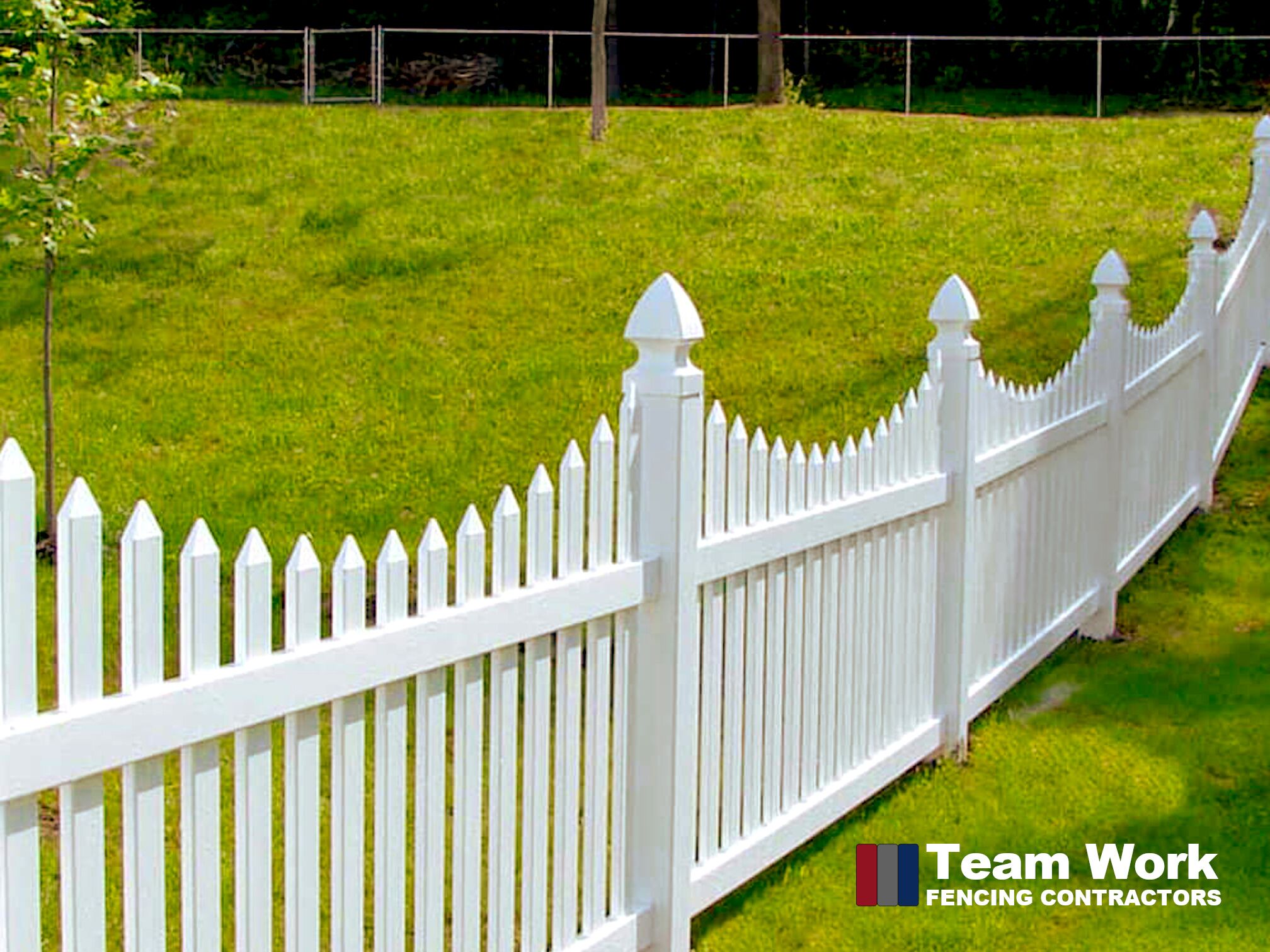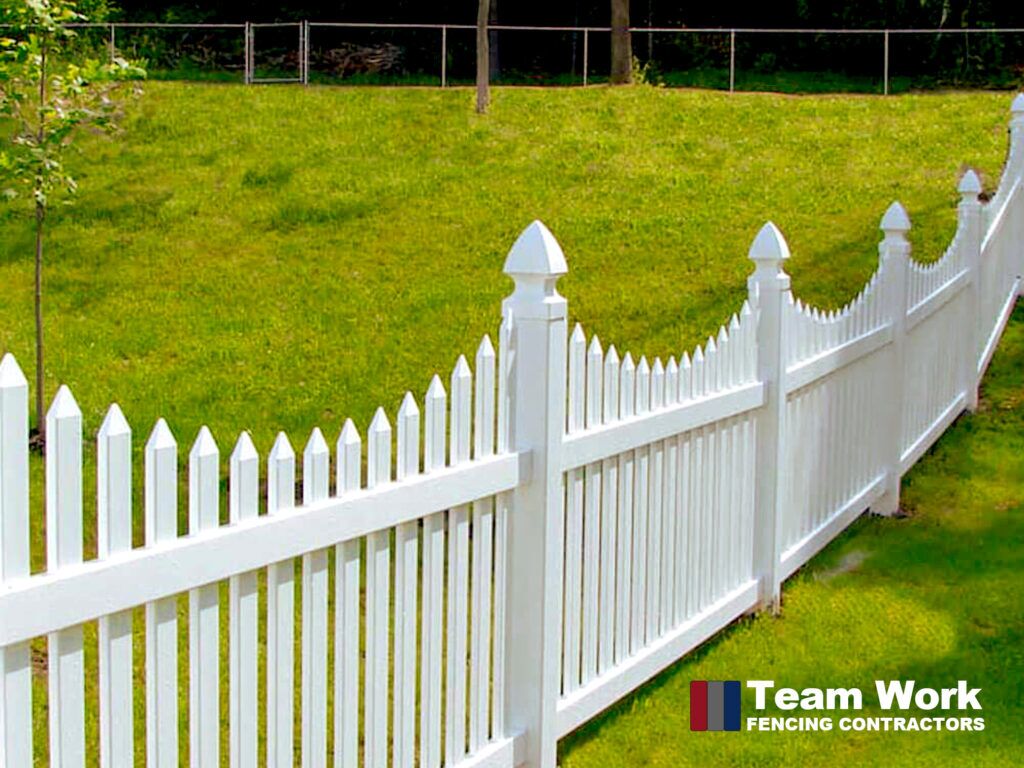 Which is More Expensive Vinyl or Wood Fencing?
Choosing a fence that requires less work over time is ideal for most homeowners. However, many also crave the classic look of wood picket fences.
That's why we recommend PVC/ vinyl picket fences. They have the same aesthetic appeal, with significantly less maintenance required in the years following installation. Although the initial cost is high, many property owners find that long-lasting, durable PVC provides a cost-effective, long-term solution for their fencing needs.
Click Here to View More Fence Products:
Let us make a recommendation for you.
Receive a No Obligation quote on DIY PVC, Colorbond and Timber Fencing Prices today!