HardieFence™ Installation
HardieFence™ is one of the best options on the market for West Australian property owners seeking secure fencing that is attractive and flexible.
When you need professional HardieFence™ installations done fast in Perth, put your faith in Team Work Fencing Contractors. Our service providers are experts at installing and repairing Hardie fences.
HardieFence™ (formerly Super Six fencing) is a specialised fencing product that has long been used to enhance the security and privacy of properties in Western Australia. Well suited to the sandy conditions of Perth, Hardie fences are durable, appealing and easy to maintain. This makes them suitable for a variety of applications.
Available in lengths of up to 2.4 metres, HardieFence™ sheets can be installed outside homes and in commercial areas. They're particularly useful for separating properties that have a slight height difference between them. It's also a great option when you need to contain pets, Even the most determined animals cannot dig under this fence!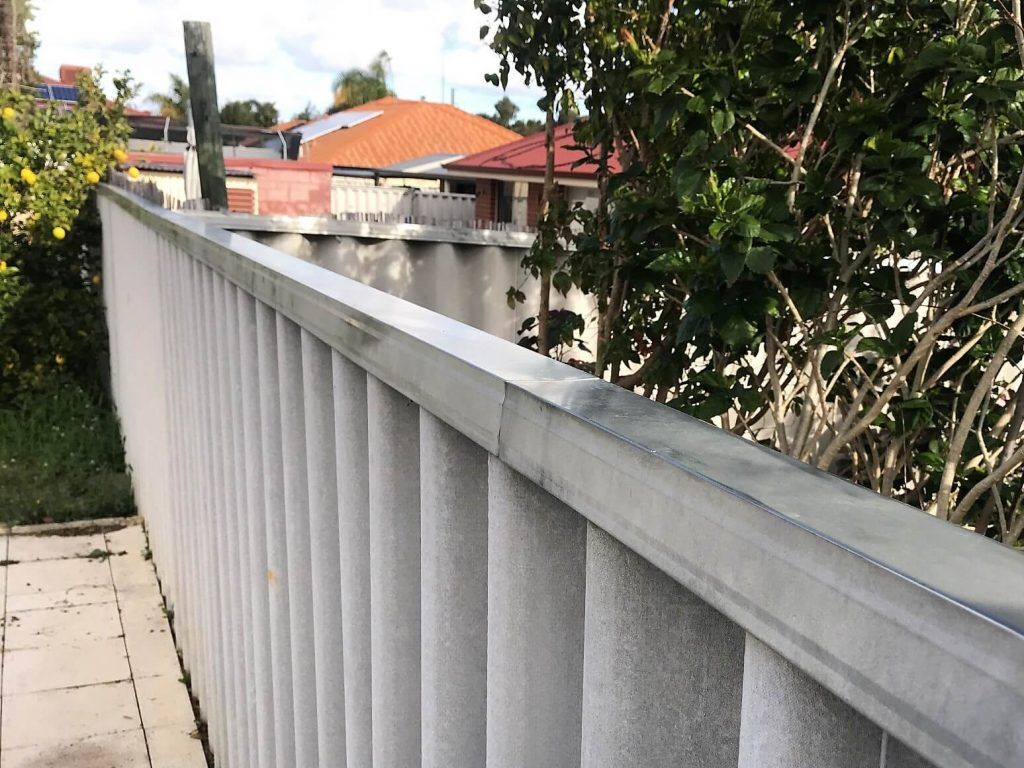 HardieFence™ EasyLock® System Benefits
Hardie fences are incredibly sturdy and reliable. They do an excellent job of deterring intruders, and because the fence is partially buried (up to 600 mm in the ground), it keeps weeds out and prevents energetic pets from digging their way through underneath. HardiFence can be installed in both flat and sloped locations and works well in sandy soil types.
High durability is another major benefit of choosing HardiFence. Designed with Australian properties in mind, it is made from thick, reinforced corrugated cement fibre sheets that provide remarkable resistance against rot, moisture, fire and extreme weather conditions. The material is also resistant to termites and other common pests, and it does not dent easily.
Choose between galvanised, black or green top and bottom rail, with heights starting at 900 millimetres and reaching 3600 millimetres. For properties where business activities are conducted, clients have the choice of adding barbed wire or razor wire for added protection.
HardiFence fencing does not contain asbestos or other harmful chemicals. Its thick, fibrous sheets are chemically inert and do not leech substances into the soil. The contractors at Team Work take great pride in their commitment to the preservation of the environment. We strive to create the smallest environmental impact possible when installing each project.
HardieFence™ Applications are ideal for:
Backyards
Properties near noisy roads (Hardi buffers sound well)
Properties with pets
Rural properties
Residential and commercial properties
Note: There are sites where HardiFence may not be appropriate. Because it is a solid fence, wind resistance is high and can place strain on it. Therefore, Hardie fences should not be installed in open or windy areas. Furthermore, they cannot be used as retaining walls.
Invest in Team Work Fencing HardiFence
Considering HardiFence Perth for your home or business? TWF specialists are highly trained and experienced in Hardie fence installations and repair, and we use the latest tools to get your projects completed quickly and professionally. In case you're not located in the area, our contractors also do professional HardiFence Bunbury installations
Contact us now for more information on our fence installation services and hardie fencing prices. We offer free quotes and advice on all jobs.
Click Here to View More Fence Photos:
Suburbs We Service in Perth