Timber Fencing in Perth, WA
Wooden fences provide solutions for many residential applications. Timber can be used decoratively, with rustic-style board or rail fencing that divides property lines and creates appeal for landscaping. You may also like wooden picket fencing or wooden privacy fencing which work well in many domestic applications.
Timber may use natural, treated, or painted wood to provide sturdy and beautiful fencing for your home or property. Wood and boards can be painted in any colour you choose to best complement your home and the surrounding land.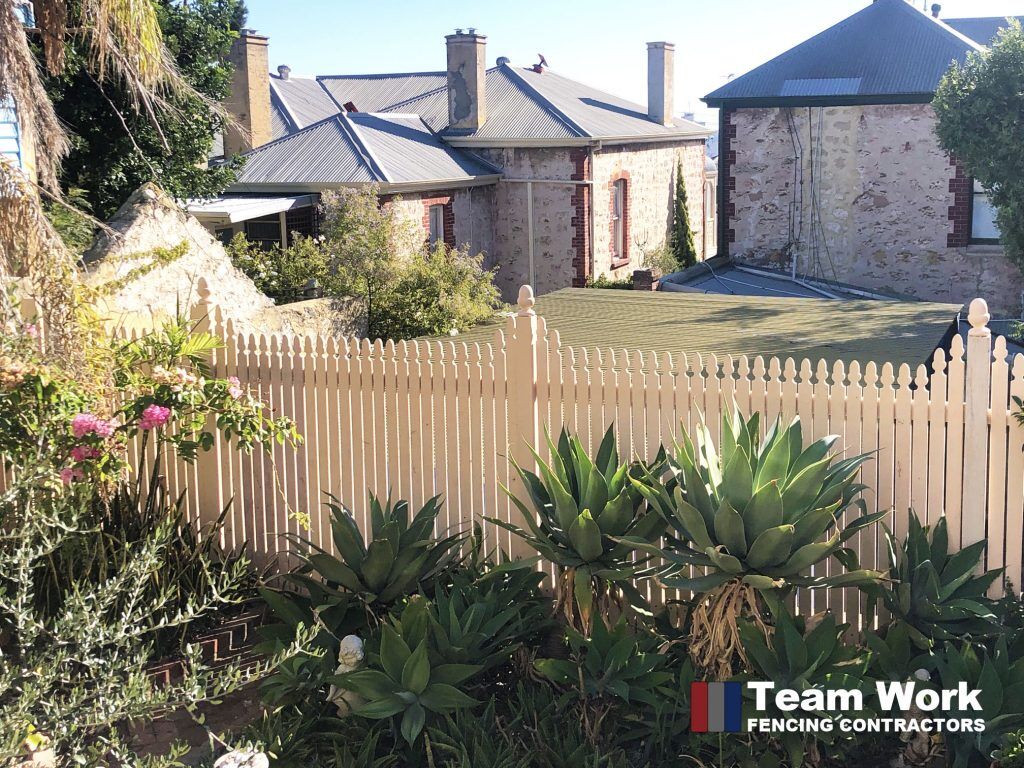 There are many varieties available that serve different purposes.
Fence Board and Fence Rails
Used for decoration in many cases. It was originally designed to hold horses or other livestock, and can also be used for that purpose. It's important to let us know what exactly you expect from your fence, as some designs are strictly decorative and not suitable for containing horses or livestock.
Utilize many vertical boards mounted close together. This design keeps children and pets in your yard, but might not be good for securing some determined dogs. They are installed above the ground, to prevent rotting, making it easy for a dog to dig his way out. They are good for discouraging unwanted guests, but will not stop a determined trespasser.
Are decorative in nature and provide visual boundaries. They are generally around 1.2 meters high and often used at the front of residential homes. They are able to contain children and pets without limiting any views, and most are painted white or whitewashed.
are a great addition to your garden or yard. Not only it is sturdy but offers a natural look and feel to your outdoor space.
Eco-Friendly Wood Fencing Perth
Wooden fencing comes from renewable resources. Team Work Fencing contractors only use sustainably sourced timber for our installations. We observe industry best practices to ensure your project has the smallest environmental footprint possible.
Click Here to View More Fence Photos:
Suburbs We Service in Perth