Looking for a secure, ultra-hardy and easy-to-clean pool fence that won't spoil your view? Perf pool fencing may be the solution for you. Read on to get the low-down on this new material that's making big waves in the pool fencing world.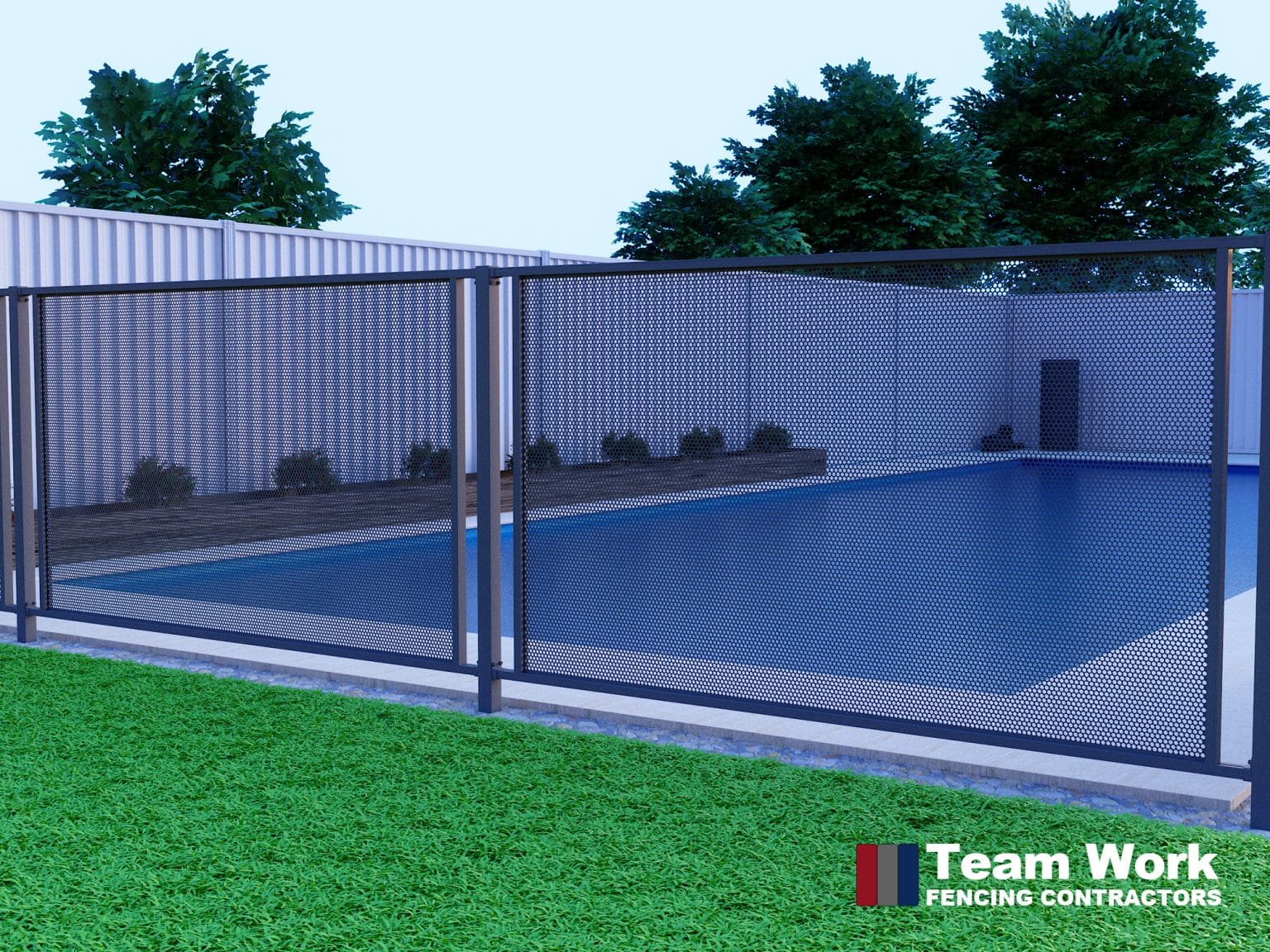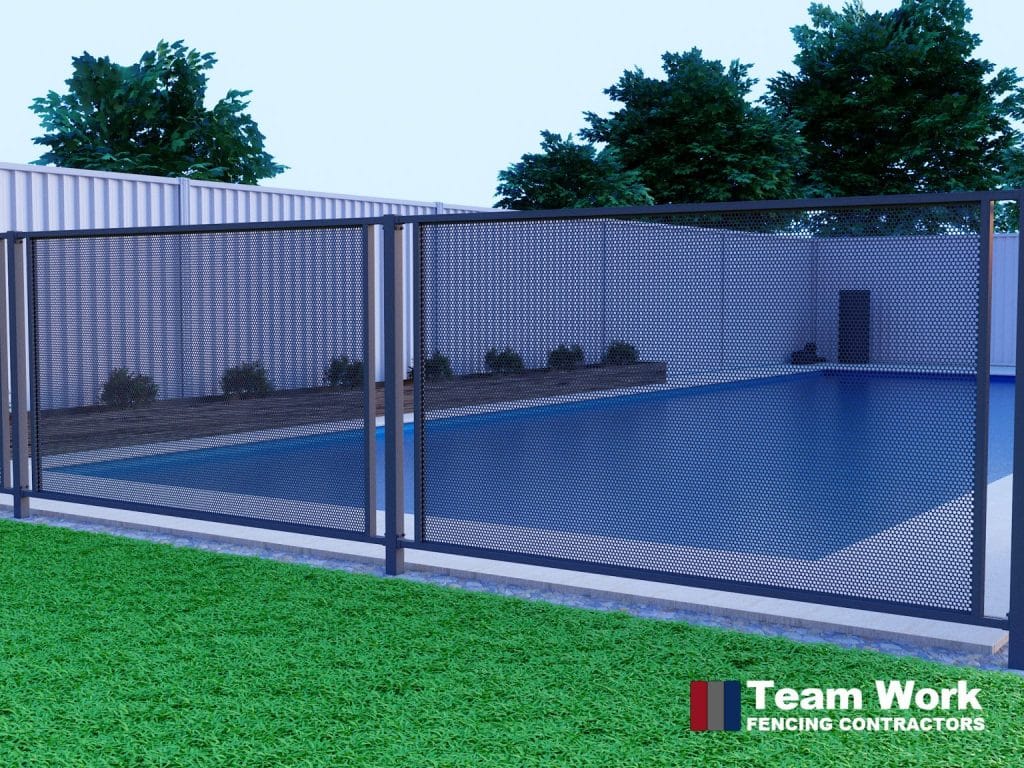 What is Perf Pool Fencing?
Perf pool fencing is made from perforated marine-grade aluminium. Due to the perforations, it has great transparency (similar to glass) without the hassle of frequent cleaning. It's easily customisable and can be powder coated in various colours or printed with custom patterns to add a decorative touch or extra privacy.
Perf Pool Fence Perth: Benefits Over Traditional Pool Fences
There are many reasons why you might choose a perforated pool fence over traditional options like aluminium tubular/batten fencing, glass, steel, PVC or timber.

Perforated pool fencing is made from non-corrosive, smash-proof 5052 marine-grade aluminium that stands the test of time in the harsh Aussie environment. While traditional aluminium tubular or batten fencing offers similar durability, perforated pool fencing does so with a more sleek and aesthetically pleasing finish.
Love the transparency of glass but hate how grubby it can look after a day of splashing and being touched by little hands? Thanks to its perforated holes, perforated pool fencing is entirely see-through so you can easily keep an eye on the kids while they swim. No fingerprints or grime in sight!
If you've ever had a glass pool fence, you'd know just how difficult it is to keep them sparkling clean and clear. Perforated pool fencing offers similar visibility to glass but can't be clouded by fingerprints, splash marks and other residues. That means you'll spend less time cleaning and more time kicking back by the pool.
When you're in the midst of a Perth heatwave, you want all the airflow you can get. Unlike glass, perforated pool fencing lets the breeze pass through with ease.
Perf pool fencing is certified to the highest Australian safety standards AS1926.1, and fully complies with council pool fencing regulations. It'll keep your pool area safe and secure for years to come.
Different Types of Perforated Pool Fencing
The good news is that perforated pool fencing can be completely customised with various colours and patterns to suit your space. You can choose from a vast range of perforated designs that offer a little less visibility and more privacy around your pool – and they look stunning too. Custom laser-cut designs are also available to make your fence unique.
Your perf pool fence is made to measure, and panels can be up to 1490 x 2990mm. Supply us with your measurements, and we'll do the rest – easy!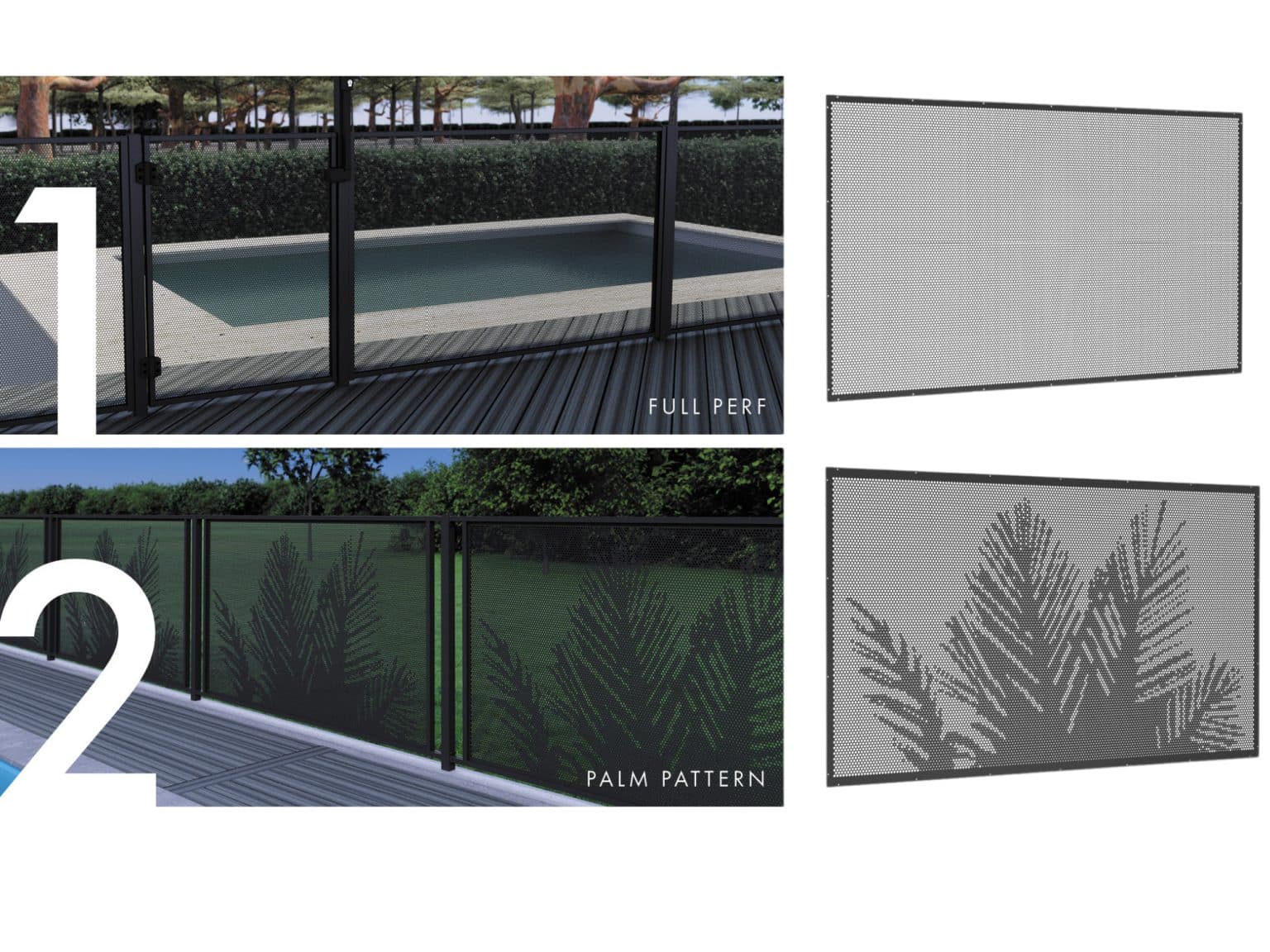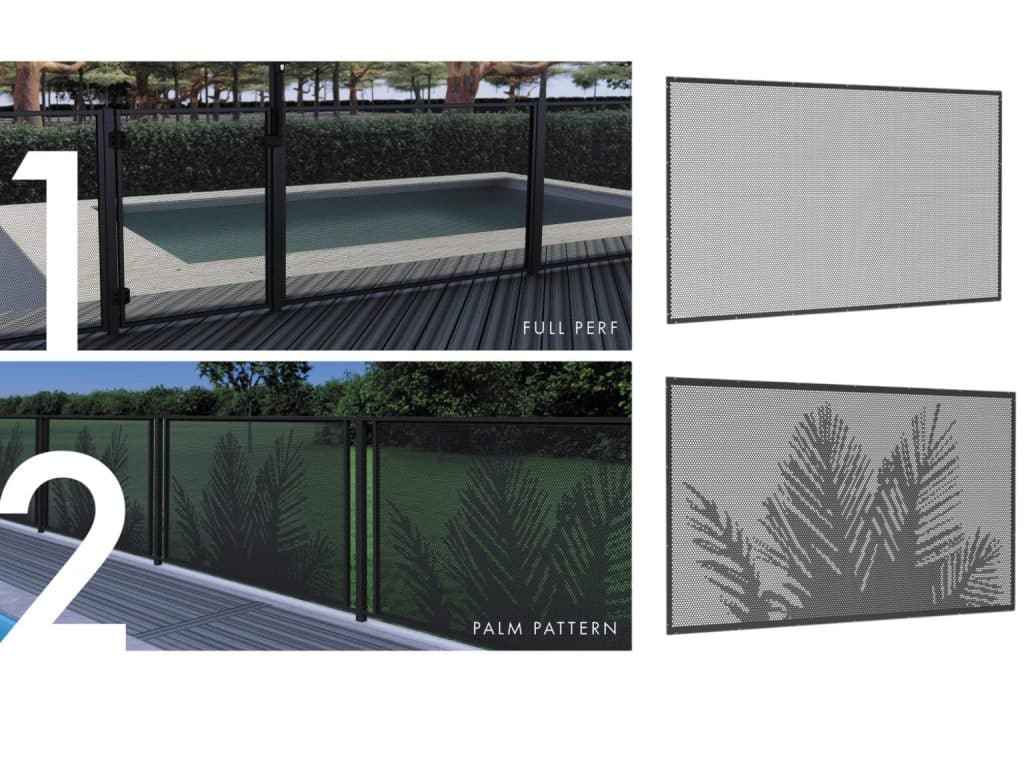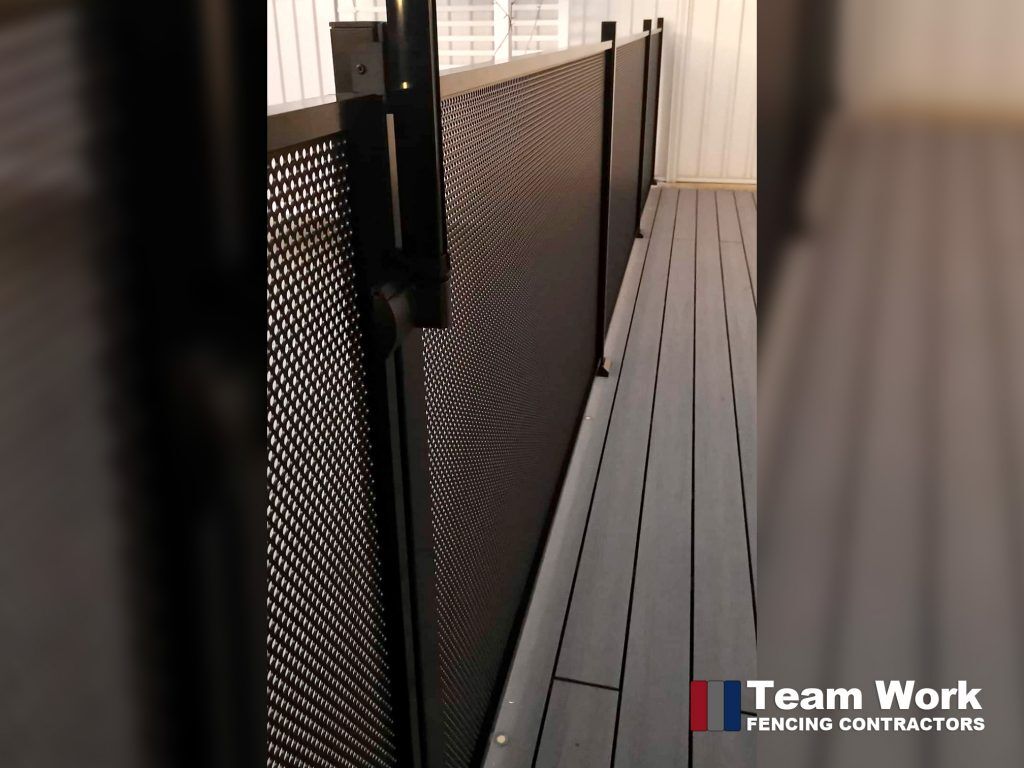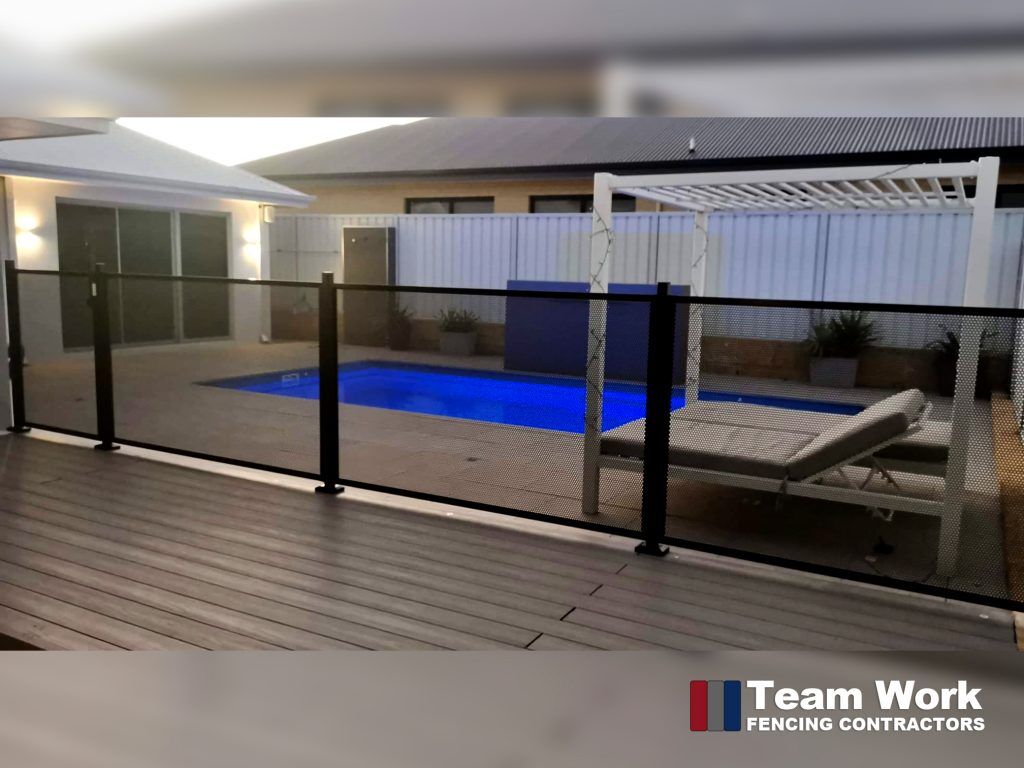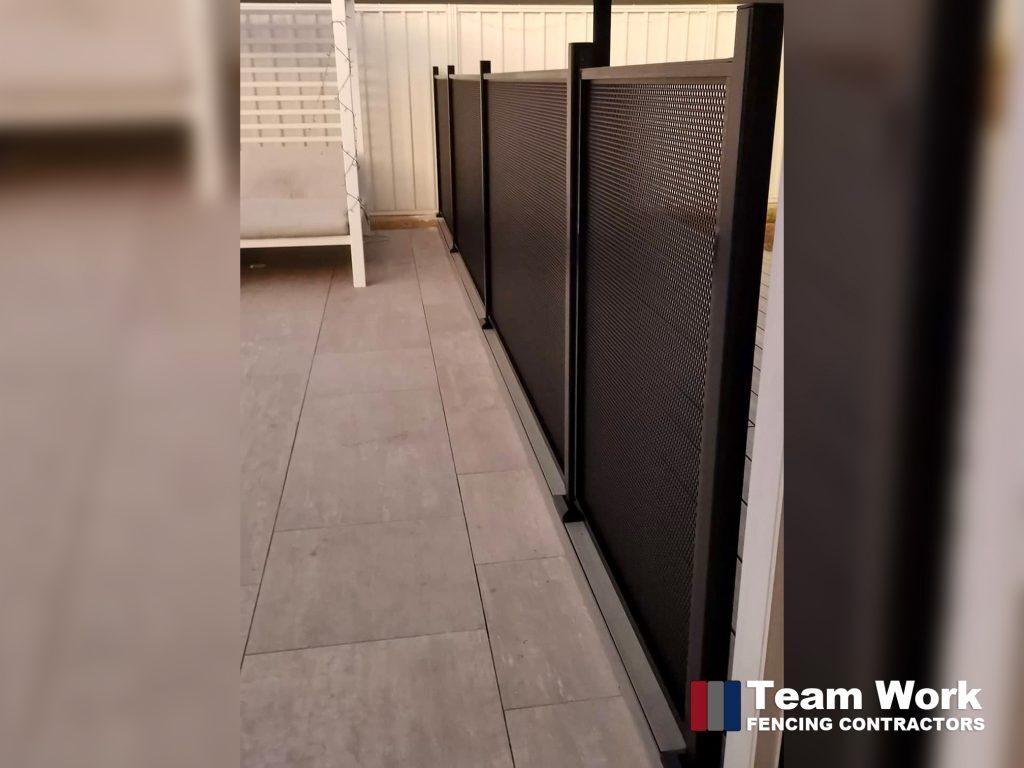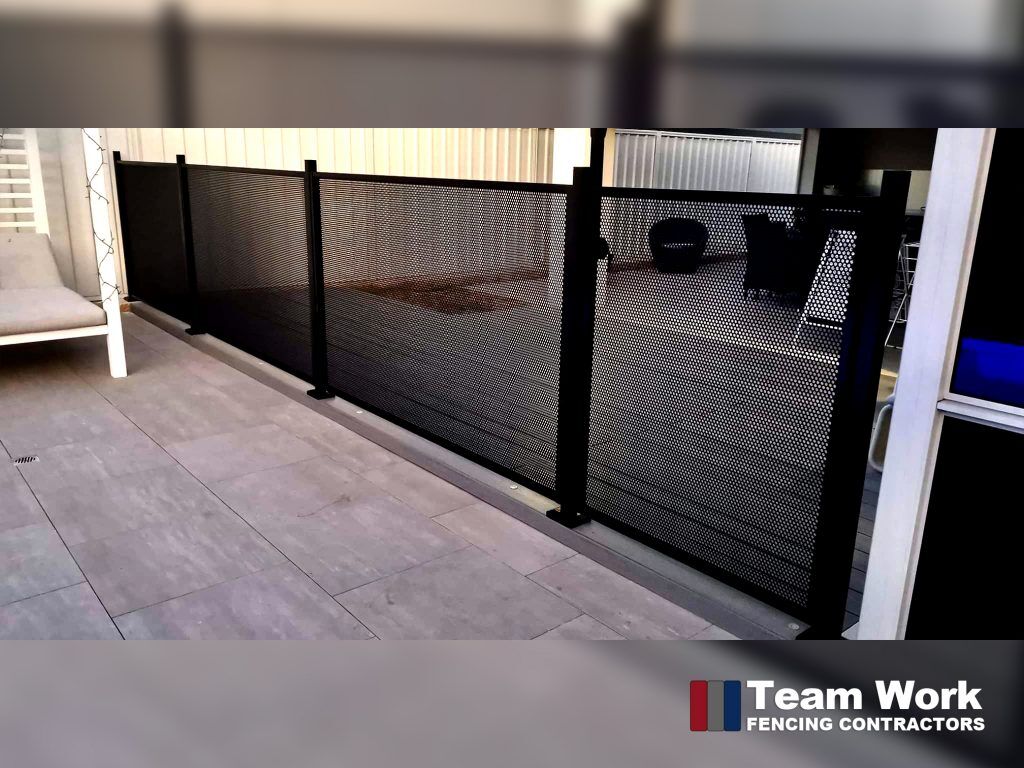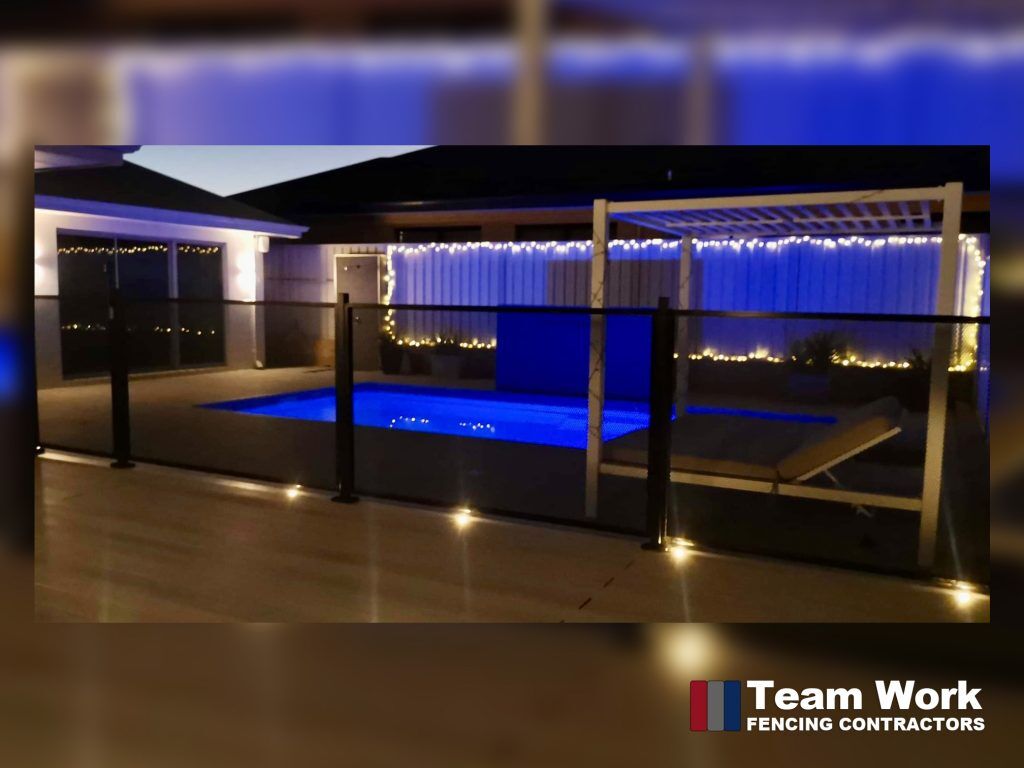 Click Here to View More Pool Fence Products:
So, how much does perf pool fencing cost in Perth, and how does it compare to other types of pool fencing?
At $350 per lineal metre, perf pool fence is more expensive than glass and most other pool fencing options. However, its superior durability, low-maintenance and stunning appearance still makes it a popular choice.
Let us make a recommendation for you.
Receive a No Obligation quote on DIY PVC, Colorbond and Timber Fencing Prices today!