When you're looking to enclose a property, it is advisable to consider different fencing options. It's always best to choose the fencing option that works well for you. Chainmesh fencing can be a durable and versatile option for enclosing your property or space. This type of fencing is also known as chain wire fencing. Chainmesh fencing is incredibly popular among all fencing options due to the maximum security and functionality it offers. It's no secret that a fence serves numerous purposes from adding security to improving curb appeal.
What is the average cost to install a chain mesh fencing?
Installing chain mesh fencing to your property starts at $30 per lineal metre for 1800mm high without barbwire and from $35 per lineal metre with 3 strands of barb wire. Click here for an actual quote.
Top Benefits of Chainmesh Fencing
Versatility: Chainmesh fencing is extremely flexible and can be easily installed on your residential or commercial properties. This type of fencing can be easily bent around trees, columns and other common exterior obstacles.
Long-Lasting Durability: This type of fencing is popular for its durability. Chainmesh security fencing has the ability to withstand the worse weather conditions.
Cost-Effective: Sometimes known as hurricane or cyclone fencing, Chainwire fencing is the most cost-effective option for property owners. This type of fencing requires little to no maintenance.
Chainwire or Chainmesh fencing can be used anywhere and everywhere. Let's have a glance at major applications of chainmesh fencing.
There are innumerable uses of chainmesh fencing around the home. It can be used to border off your property or space. This type of fencing also helps to keep the pets in the yard safely.
Chainmesh fencing is an ideal choice to temporarily lock off a building site and a factory. This versatile fencing can also be used in dance parties, sporting fields, schools, parks, swimming pools, farms, poultry houses, highways, playgrounds and stables.
Parks: Chainmesh links are extensively used for fencing parks. You can easily observe the scenic beauty of a park and its greenery as fencing doesn't block your vision.
Schools: Nowadays, schools are fortified by using chainwire fencing rather than a wall. School owners want their schools to be easily visible to views. A chainwire link serves as an ideal choice for schools and campuses.
Playground: Well, all the schools come with a playground. And these playgrounds required chainmesh fencing as it is quite difficult to come up with a concrete wall. A chainwire link can make the whole thing truly pocket-friendly.
Farms: This type of fencing is good to use for rural properties. It helps to keep the farm animals in and wild and tamed animals out. So, it becomes easy to maintain the safety and security of your property using this durable fencing option. A chainwire link can add great value to the farming assets due to its durability.
Water Bodies: Chainmesh fencing is also used to secure ponds, canals, rivers and lakes. This type of fencing has been used by many organizations because of its versatility and cost-effectiveness.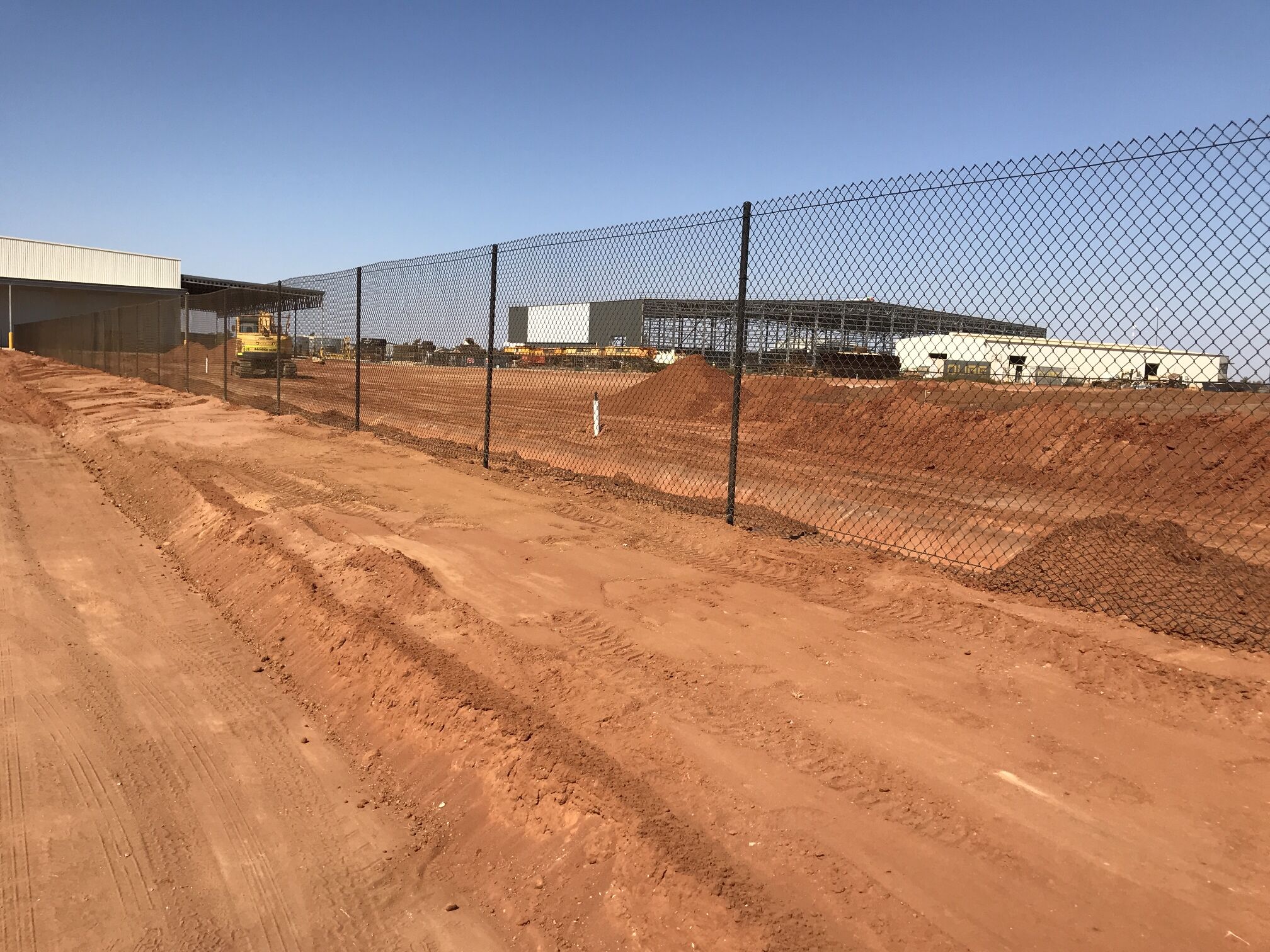 Whether you need to use fencing for residential or commercial purposes, chainmesh fencing will provide you with a long-term, economical solution. This multipurpose fencing is an ideal choice when it comes to security.
Click Here to View More PVC Fence Photos: