Deciding on a new fence to enhance your property and gain privacy is not an easy decision with the amount of options available to you. The right fence needs to be multifunctional, providing your property with security while still lifting the look and appearance of your house.
Colorbond fencing has a lot of advantages and is easier to install than other fencing types. Colorbond fencing is fireproof, termite-proof, corrosion-resistant and easy to clean, making what is already a very cost effective fence worth every penny. It uses a modular system making the installation hassle-free and has advantages over other types of fencing.
Colorbond Fence Design Options
In addition to its superior quality, Colorbond fences can also be enhanced to complement the aesthetics of your home. Here are some Colorbond fence design options you can consider:
Attaching Lattice or Slat Fence Tops
Aside from its top-notch features, Colorbond fencing can complement your home or front yard with a range of lattice designs, slat fencing tops and colours.
You may combine Colorbond fencing with lattice panels or slat screen to increase height. You still maintain a degree of visibility with these enhancements and adds a decorative touch to your fence. These Colorbond fence designs are fairly inexpensive and offers a unique feature for your property.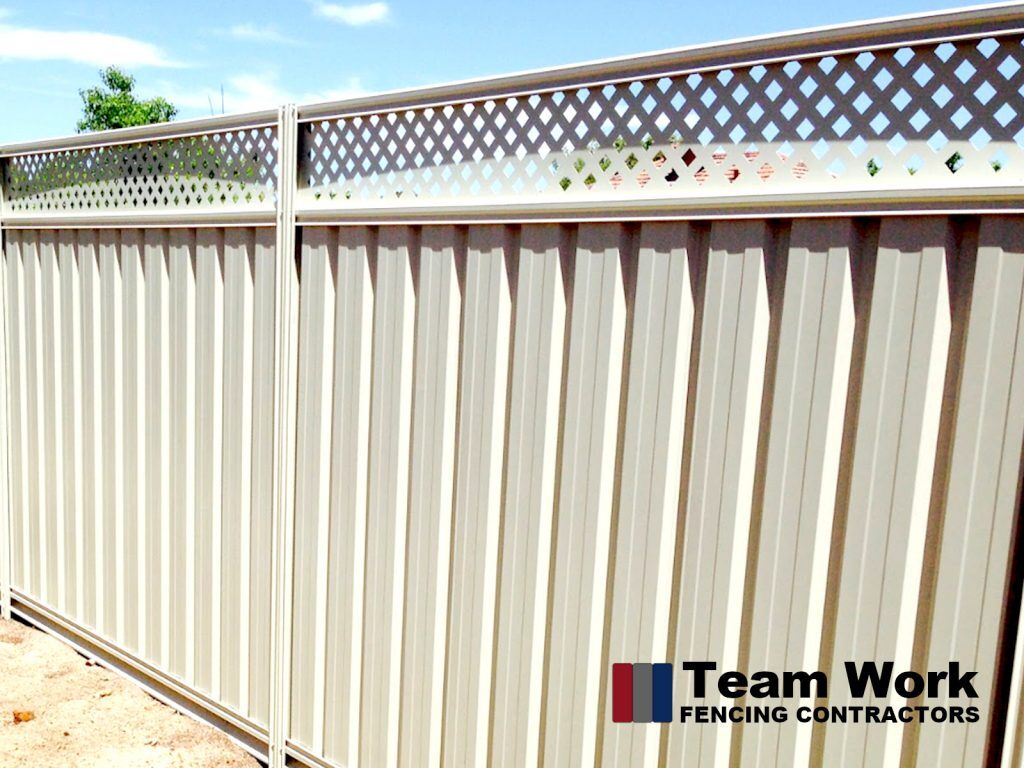 Lattice tops and slat screens are available in various designs: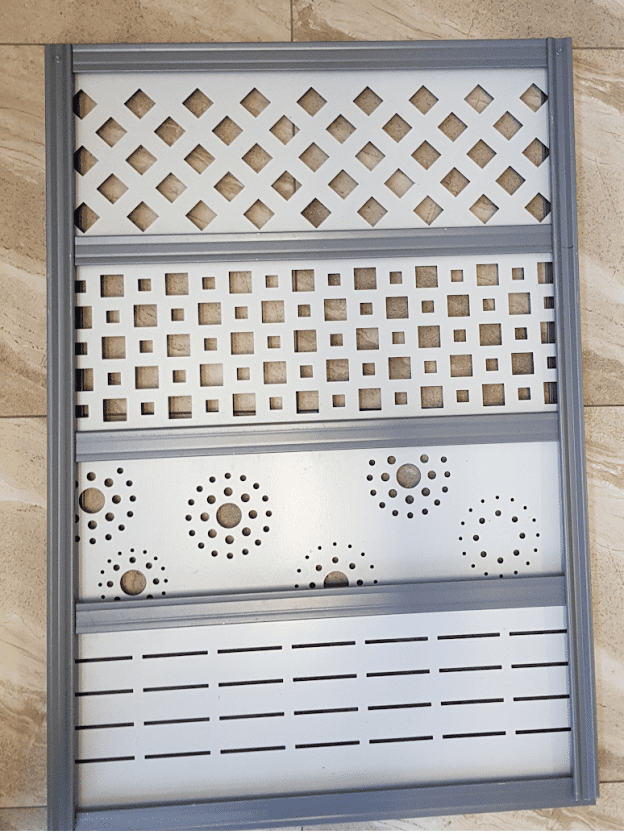 Adding up an allywall plinth retaining to your Colorbond fencing is another way to step up from the traditional retaining walls. If you like a flatter and smoother finish an allywall retaining under your Colorbond fence is a great advantage. Allywall is an upgraded interlocking system, more attractive and tested to withstand pressure or damage. Allywall is designed to fit uneven ground levels and secures your yard from weeds and debris. More importantly, allywall is environmentally friendly. Steel is a recyclable material and generates few or very little scrap during installation. It also eliminates the use of toxic chemical treatment while still being termite-proof. Additionally, its space-saving feature is the perfect fit for those who have smaller home sites as the retaining wall can be installed on the boundary line.
Bring a splash of colour to your fencing. You don't have to limit yourself with one colour. You can have the option to choose two colours for your Colorbond fence. One colour for your fence panels and a second colour for the posts and rails. This two-toned Colorbond fencing is stylish. You can choose contrasting or matching colours to compliment your property. You can get the same colour of your roof for your fence post and rails and then the colour of your Colorbond fence panels to match your home's exterior. There is a variety of Colorbond fencing colours to choose from.
You even have the option to add all these enhancements altogether. Pick out a decorative lattice or slat fence top and select two colours for your fence. Let your imagination flow and decide on colours that would best compliment your landscaping or garden. Imagine your dream fence and you can have it!
Click Here to View More Colorbond Fence Photos:
Let us make a recommendation for you.
Receive a No Obligation quote on DIY PVC, Colorbond and Timber Fencing Prices today!