Fencing repairs Perth – If your home is guarded by a fence, you may need them at some point.
Your fencing is important. It provides shelter, security and privacy. It infuses style into your property. But, like anything else, fences can deteriorate over time.
Even the best, most sturdily constructed fences eventually need some TLC. Of course, damage may also occur suddenly for other reasons. Fortunately, this can be remedied easily when you hire professional fencing contractors.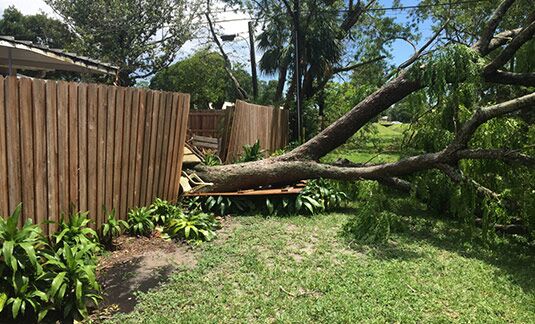 At Team Work Fencing Contractors, achieving customer satisfaction through the delivery of high-quality professional fencing services is always our top priority.
We have been repairing fences in Perth (and beyond) for over a decade, and our experienced fencing specialists can mend or replace your fence quickly and affordably using first-rate materials and environmentally friendly practices.
If your property is located in Perth, Bunbury or the South West, call us for your fencing repairs!
Why Team Work Fencing for Fencing Repairs Perth?
Wear & Tear, Fire and Storm Damage Fence Repairs in Perth
In some cases, fencing damage occurs naturally due to wear and tear and consistent exposure to heat, cold, rain, wind and dust. Other times, extreme events such as accidents, fires and severe storms will wreak havoc on your fence.
Whatever the situation, Team Work Fencing has got you covered.
Whether your fence needs to be repaired, replaced or completely removed and installed from scratch on your property with retaining walls, our skilled tradesmen can get your fencing job done professionally with a fast turnaround.
Most times, we can do it to your exact specifications or the requirements of your insurance company.
Click Here to View More Fence Products:
All Types of Projects, Fences and Gates
Team Work Fencing Contractors is well equipped to handle any type of fencing repair or replacement project.
There's no job too big or too small for TWF, and we have the knowledge, equipment and resources to provide all kinds of fencing repairs Perth, regardless of the style, size and materials of your fence.
Our fence repair services include Colorbond fencing repairs and restorations, HardiFence repairs Perth (super 6 fence repairs), and wooden fencing repairs and replacements, amongst many others.
We also offer fencing gate repairs and replacements in addition to our fencing reparation services and installations.
Free Fencing Quotes and Expert Advice
Finding fence repair specialists can time consuming, but there's no need to waste hours scouring for fencing quotes and information.
A single phone call (or an email if you prefer) is all that it takes to connect with the best in the fencing business and get all your questions answered by a friendly and knowledgeable fencing expert.
We can provide valuable free advice when you contact us. Team Work Fencing Contractors also offers free, no-obligation quotations on all fence repairs, replacements and installations.
As a courtesy, we will even visit and measure your property in Perth or the surrounding areas to provide accurate pricing.
Interested in our fencing repairs Perth? Call us on 08 9450 1626 (or 08 9795 3447) to discuss your needs. Alternatively, request a fencing quote here and we will contact you shortly.
Let us make a recommendation for you.
Receive a No Obligation quote on DIY PVC, Colorbond and Timber Fencing Prices today!